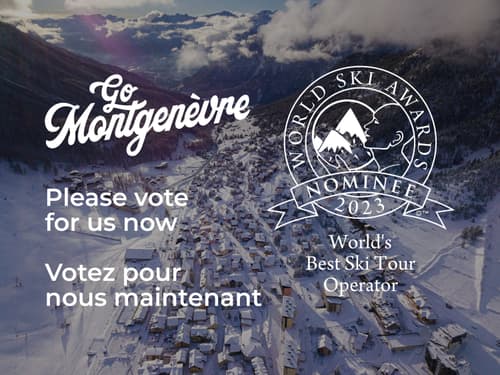 Top tips for a successful family ski trip
Skiing in the French Alps: Provence-Alpes-Côtes d'Azur
Your Comprehensive Guide to a Successful Family Ski Holiday in Montgenèvre
With Go Montgenèvre
As owners and operators of a family-run holiday agency, specialising in Alps holidays - founded in 2006 and well-established in Montgenèvre – we are able to equip you fully with all the nuggets of information you need to ensure your holiday, Hautes-Alpes, will be smooth skiing from day one.
Our top considerations:
Choose the right location and resort - look for a great environment that is family-centred
Recreation options on and off the snow
When to go and where to stay
What to pre-book and other pre-departure tips
Game plan for day one on the slopes
As with any holiday with family, especially little ones, there will always be extra logistics and additional aspects to plan and organise. We trust that the information we share with you is practical and useful and as beneficial as possible to you, making booking a holiday to our neck of the woods a breeze.
First and foremost we recommend that you connect with an agent that has first-hand knowledge of skiing with a family, for real guidance. This is where we come in. Passionate about the Alps, hospitality and service, and family, our intention is to effectively orchestrate a holiday for you and your loved ones that will exceed your expectations. After all, we want you to come back and visit us again, and we know that from the moment you say au revoir, you will long to return.
Whilst you may feel the underlying stress with booking any holiday - further than your backyard, it feels, these days - allow us to alleviate this added pressure with our exclusive Book with Confidence policy.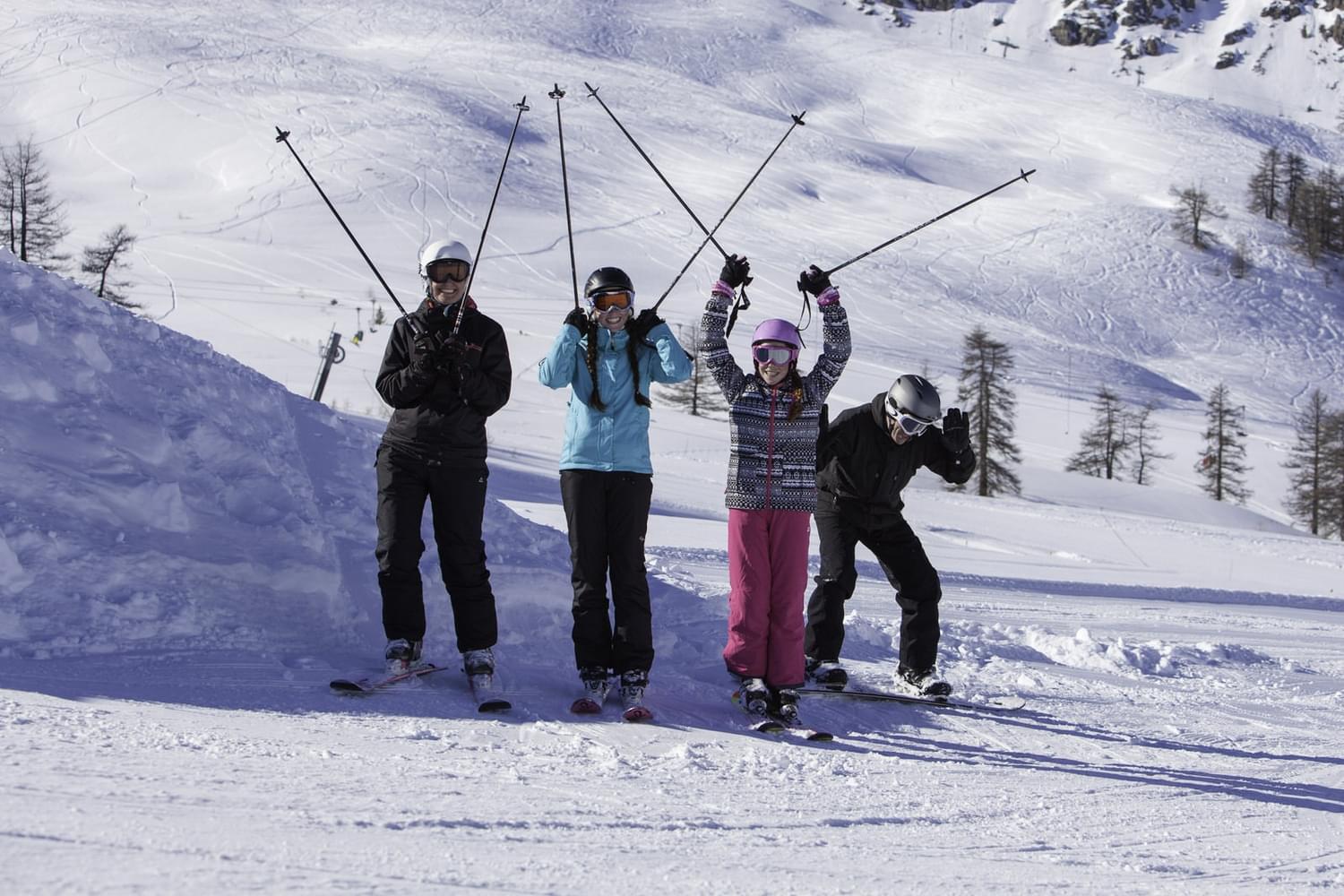 Choosing the right resort - the location of your vacation
A lot of aspects go into deciding on where you will spend your family holiday – and you are halfway there when you've booked your choice of ski resort.
Preferably pick a ski resort that has the needs of families in mind, ideally situated in relation to keeping transfers relatively short, as well as being conveniently placed from ski facilities and necessary amenities.
The ideal ski setting for families
We genuinely recommend the village and ski resort of Montgenèvre, not just because it has that magical air of je ne sais quoi about it, but it is absolutely the ideal place for a fabulous family ski holiday.
Located just 110km from the closest airport, in Italy. Don't be deterred by the fact you are not landing in France, Montgenèvre is literally 1km from the French and Italian borderline. Transferring safely and proficiently from Turin Airport directly to Montgenèvre is the job of transfer specialists Snow Cab, our partners in snow. In fact, whichever mode and route you take, Snow Cab can take you to your final destination and your accommodation, Hautes-Alpes. Travel in comfort and style in an 8-seater people carrier - way better than lugging tired kids and all your kit and caboodle on public transport.
French airports are also viable but just a little further afield. Travelling by train is also an option, with Oulx Railway Station (Italian side) a mere 20 minutes from Montgenèvre, and Briançon (French side) just 25 minutes away. Both destinations via Eurostar and TGV from England.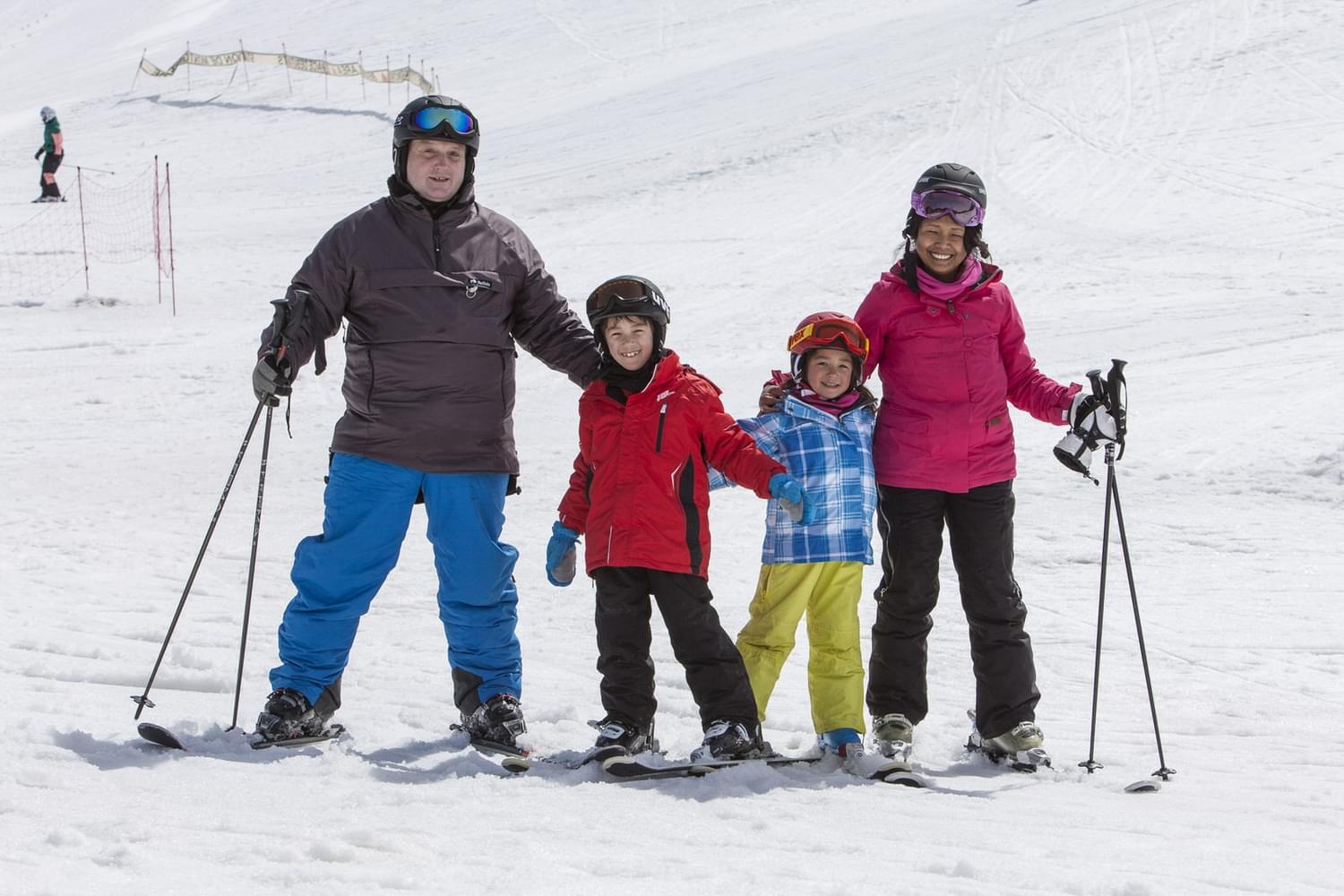 Marvellous Montgenevre - superbly situated
With a base elevation of 1,860m, Montgenèvre is pretty perfect. A proud village with some of the best skiing Hautes-Alpes, and extremely welcoming of every visitor.
Snow-sure Montgenevre means exemplary weather conditions and a ski season that starts early and finishes later than most. The geographical location and unique orientation of Montgenèvre is the magical meteorological recipe for many sunny days (300 on average, a year) and consistently good snow record ensuring snow cover and depth that brings great ski days aplenty.
Montgenèvre is a stone's throw from Claviere and Italian flair, and into the 400km of skiing bliss with an Italian flair, being the only direct link from France to the Via Lattea ski domain.
But for some homegrown action and satisfying slopes, more manageable for the whole family, stay close, Montgenèvre is the best for mixed abilities and all ages and stages. There are 100km of groomed pistes across steepness levels: 7 green, 25 blue, 38 red and 18 black, to be exact. And fear not if you are an absolute beginner, there are renowned ski schools and a large, dedicated beginner zone, front and centre of the village, plus the green and blue slopes are nice and wide and meandering.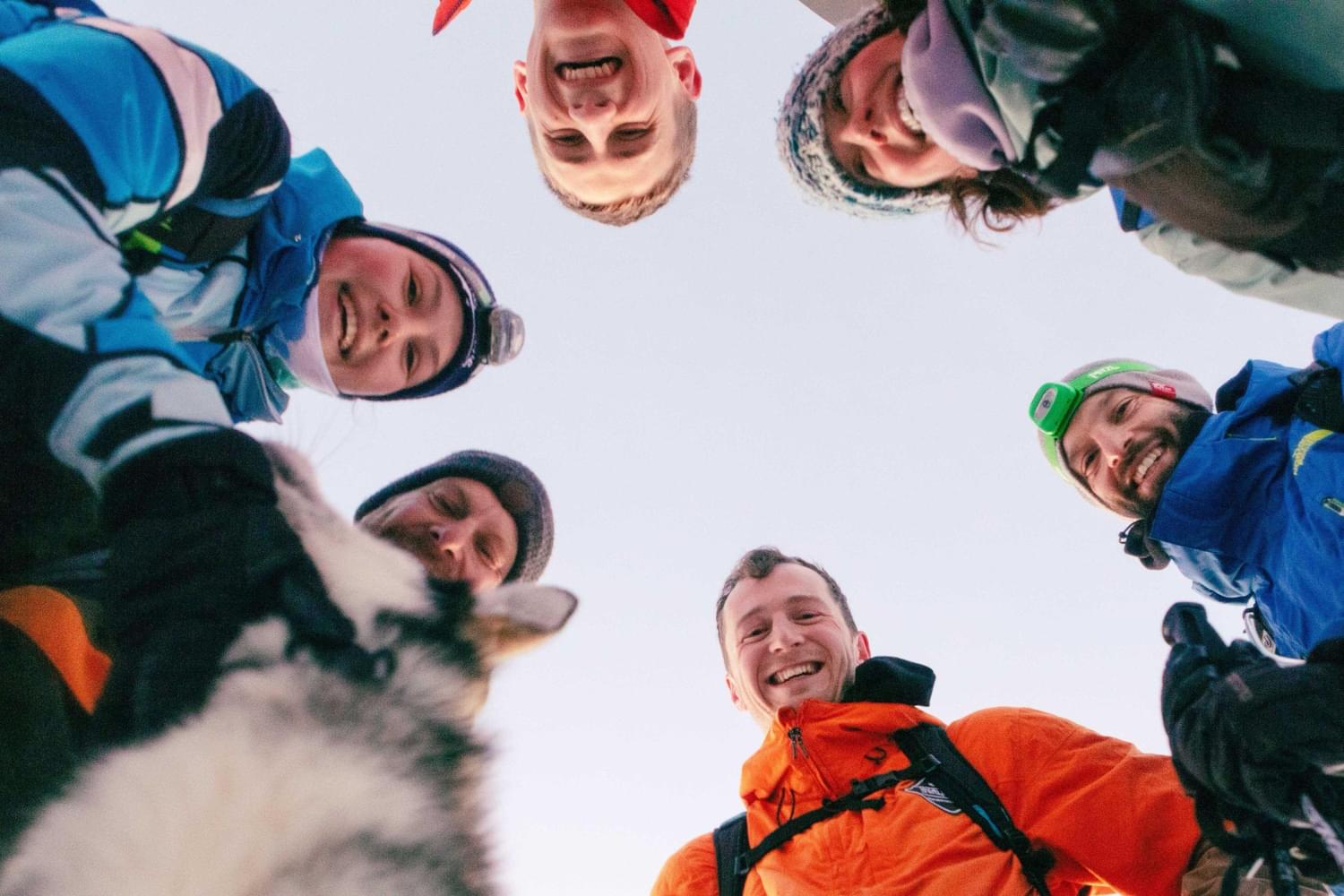 In addition, for some non-ski snow adventures, Montgenevre does not disappoint. We highly recommend that you arrange other activities as part of your holiday, with our help. You will be glad you did as the options are thrilling and varied, and variety, after all, is the spice of life, and the same goes for a family ski holiday.
Consider these amusements - there is something for everyone:
Dog-sledding - dash through the snow on an incredible excursion powered by a pack of excited and energetic dogs.
Ice skating on the natural ice of Montgenèvre's open-air ice arena, lit up in the evenings too.
Tobogganing on the Luge Monty Express, the longest in France.
Show-shoe trekking, you can couple it with the twilight tipi village trail experience
Heli-skiing – not for the faint-hearted!
Spa date (without the kids) at the Balneotherapy Durancia Spa.
Enjoy a film, continental style, en Français, at the local cinema.
Plan a day trip or some sightseeing – venture out with Snow Cabs.
Check out local organised events in the village and surrounds.
Wander the picturesque village, taking in the Monty magic, and drop into some shops.
Simply curl up with a book in front of a fire or enjoy softening up in the bubbles of your accommodation's hot tub.
Whatever you think might go down well with your family, it will be our pleasure to help make it happen.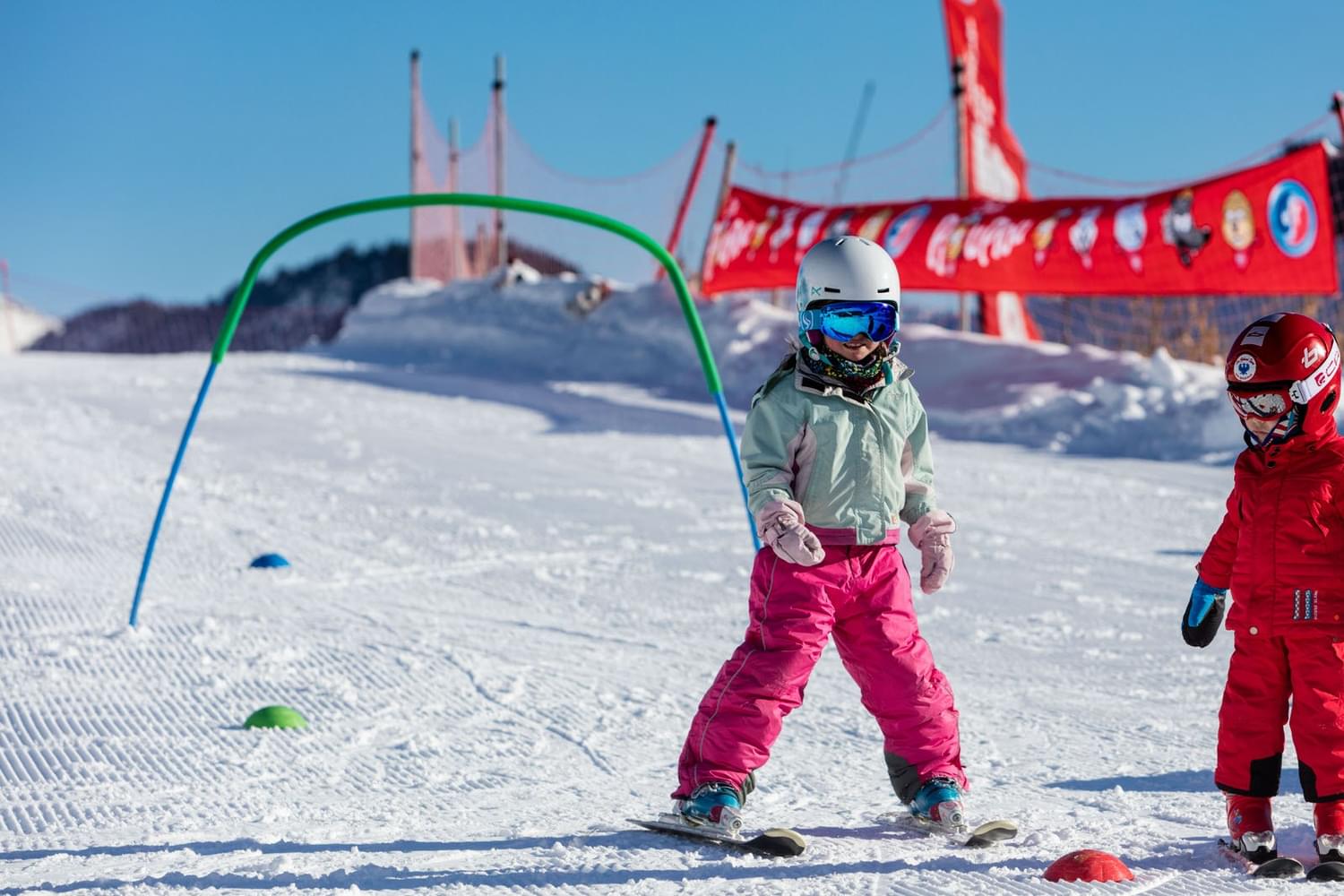 Timing is everything
Reviewing the best time to take your ski holiday with your family is another element to think about. Although most of the time, school holidays are the only practical time to take a family holiday… along with everyone else. As for Montgenèvre, the bonus is it's not a large, over-run resort. And the bonus of the extended ski season means you have a little more room to wriggle on dates. Ski season usually starts in November and runs well into April. In terms of the weather, note that the coldest time of the year is January, and the snowiest days are late January and February – for those avid skiers, this is when the fresh powder is at its prime.
Deciding on accommodation – rest assured in Montgenèvre
Holiday dreams should be sweet, that is why it is so important to get the accommodation right for your family. Fortunately in Montgenèvre, you have more than a select few options to choose from. We will steer you in the right direction, whether it be towards an apartment or chalet or a family-friendly hotel. We will help you consider factors such as enough space and beds, and the little extra details that make all the difference. Factoring in facilities and services, locality to ski school and slopes, and proximity to the village and amenities, too. We will help you determine what suits your plans the best and where you will feel most comfortable, away from home.
Pre-booking the right stuff for the white stuff
A little planning goes a long way, and pre-booking certain extras means you will avoid any added stress, disappointment and lack of availability, and you may even bag a good deal.
If you plan to travel by plane or train we suggest you travel as light as possible, and rather hire equipment than traipse around on your travels overloaded with all things ski. Book rented ski gear, ski passes and ski lessons ahead of time. This way, you have very little to worry about on arrival. And as it happens, one of Snow Cab's services is to include a pit stop via the ski shop to collect your kit before taking you to the door of your accommodation.
Before you leave home
Montgenèvre is snowsure – but are you?! Skiing is a bit like riding a bicycle – a little time on a practice slope however will not go amiss and will stand you in good stead. Warm-up rounds at your local indoor/dry slope ski centre are definitely worth considering, especially if you feel out of shape and out of practice. For the novice skier, it will be an introduction to the very basics of the ski scene.
Start as you mean to go on – success on the slopes
To avoid any calamities or members of your family crashing and burning on the snow – strategise and organise your ski days game plan.
Undertake these tried and tested best practices:
Breakfast is definitely the most important meal of the day
This definitely holds true on a ski holiday. Tucking into a substantial breakfast is always a good idea. Picky eaters will be encouraged to eat when they eye out the delicious French pastries, so prepare for a feast.
What everyone wears, matters
Layering is key and sufficient apparel and accessories are necessary.
Hats, gloves, scarfs and snoods are required and be sure to carry a backpack for those moments when layers need to come off - or go on again.
Always pack a snack
Another item for the backpack – emergency supplies, mostly in the form of something sweet. Declaring you have treats when the moment requires a miracle, will turn frowns upside down.
Ski breaks…
…throughout the day should definitely be on the agenda. Staying hydrated – often forgotten when you are on the snow, and hot chocolate is compulsory – so call recess and ensure everyone is treated to a hot drink to recharge batteries.
Memories are made of this
Don't forget to take photos! So remember to pack a device for selfies and action shots – and chargers. When you take to the snow be sure these items are kept snug and secure in an inside pocket, away from the elements.
How will you end your day?
Take a moment on the slopes to reunite – if you have dispersed during the day with ski lessons, slope practice or off-piste action – catching up with each other's thrills and spills is a great way to reconnect as a family – and end with a laugh. Finish off in the hot tub or by way of a special family dinner or enjoy Après ski, of course.
Last but not least
A good night's rest is essential for everyone (and a nap here and there is always a good idea too!) Your sleep strategy for the family should involve an extra hour or two, a night – an absolute must to avoid an overly tired and irritable start to the next day.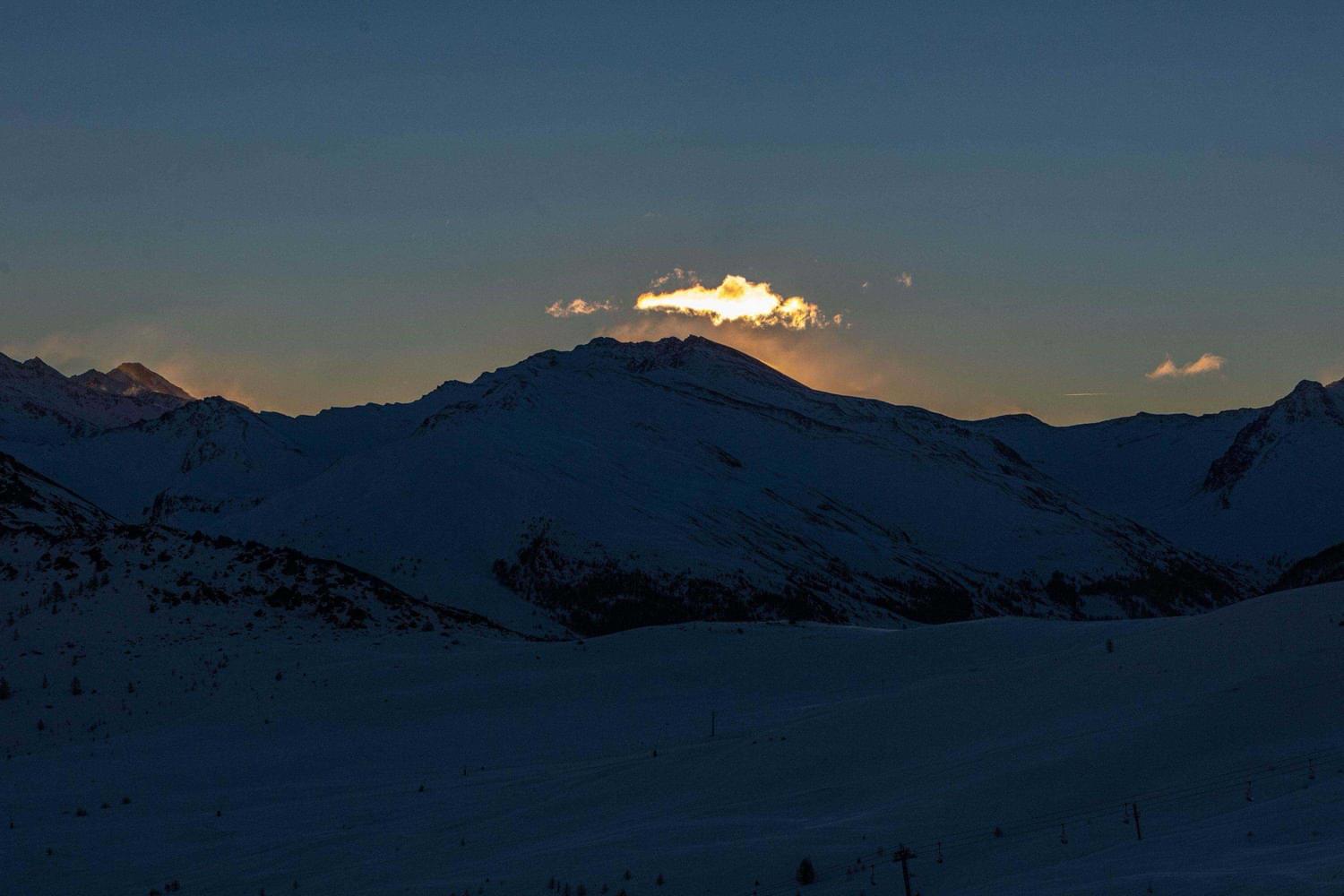 READ ALL ABOUT IT
Get to know Montgenèvre before you arrive by reading our blogs, which cover a wide range of topics and important aspects of a holiday in the mountains of Montgenèvre.

We told you Montgenèvre is magical, now come and experience it for yourself!