From Farm to Table: A Delicious and Sustainable Adventure at Amilu Farm
We at Go Montgenèvre don't normally talk much about what our partners are up to. However, due to our passion for finding sustainable and environmental business practices, we can't keep quiet about what our friends at Amilu Farm are up to. We are always on the lookout for exceptional locations that can provide our clients with other unique and unforgettable experiences. We recently had the pleasure of visiting Amilu Farm, and we were blown away by their innovative practices, stunning accommodation and delicious produce.

Amilu Farm is a regenerative farm located in the heart of the Piedmont mountains and a stone's throw from Turin. They believe in working with nature, not against it, and their practices are centred around sustainability and regenerating the land. As soon as we arrived, we were struck by the beauty of the surroundings. The farm is nestled in the rolling Turino hills, surrounded by towering Piedmont peaks, and the air was crisp and fresh.

We were greeted by the owners, Kate and Pierre, who gave us a warm welcome and showed us around the farm. They explained their farming practices, which include rotating crops, composting, and using natural fertilisers. They also have a system for capturing rainwater, which they use to irrigate their crops. We were impressed by their commitment to sustainability and their passion for regenerating and working with the land.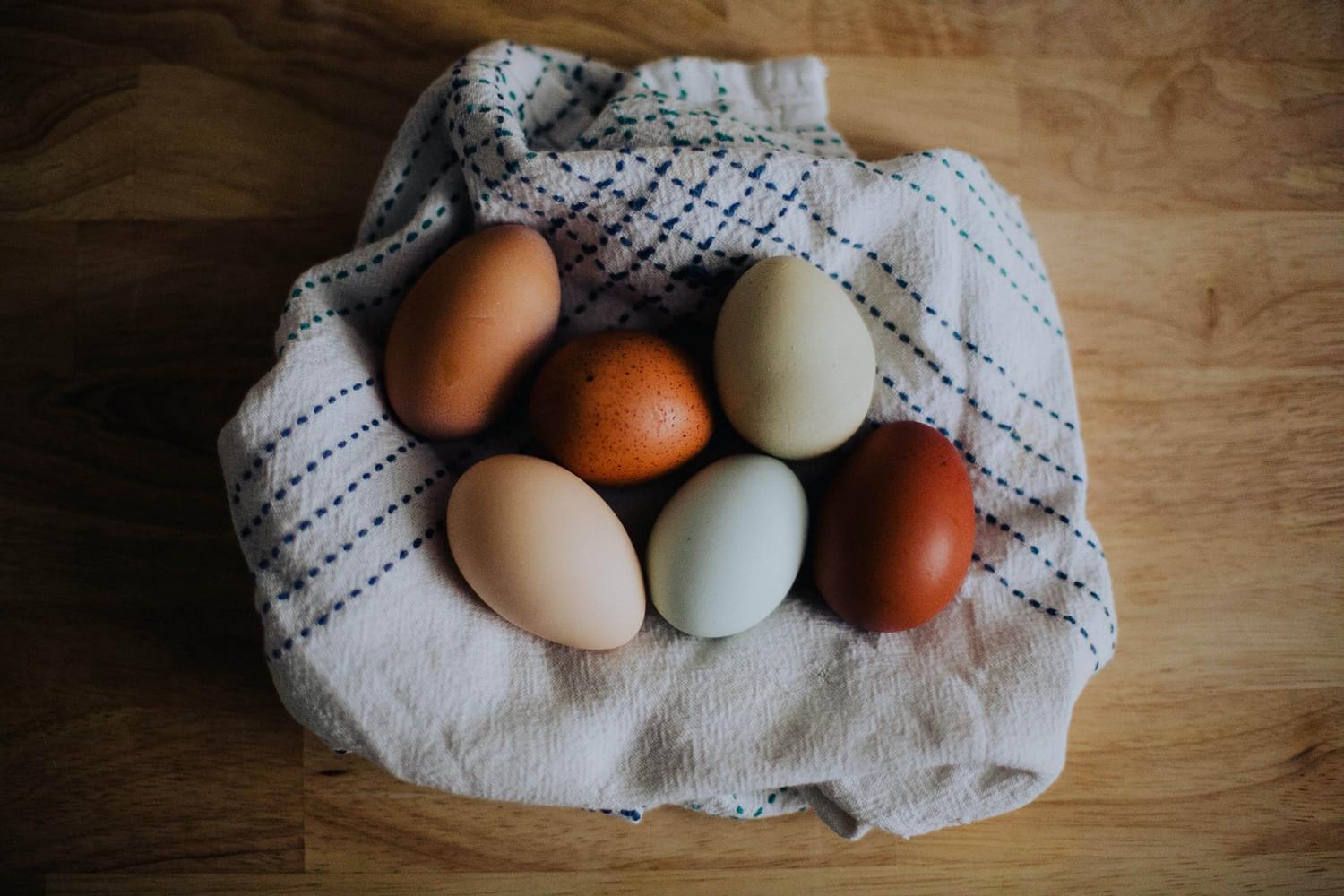 We also had the pleasure of sampling some of the produce that Amilu Farm produces. We sat down to a few delicious meals that we made entirely from ingredients grown on the farm. The salad was bursting with flavour, the bread was freshly baked, and the eggs were some of the best we had ever tasted.
We went for a walk around the farm. We saw the chickens roaming freely in their mobile coops, and we were able to collect some fresh eggs. We also visited the greenhouse, where we saw the different crops, herbs and vegetables that they were growing. We learned about all the different varieties they had, each one carefully selected for its flavour and texture.
Throughout our stay, we were struck by the attention to detail and the commitment to sustainability that is at the heart of Amilu Farm. We left feeling inspired and rejuvenated, with a renewed appreciation for the power of nature and the importance of sustainable farming practices.

In addition to its regenerative farming practices and delicious food, Amilu Farm also offers a variety of activities that allow visitors to connect with nature and learn more about sustainable living. Here are some of the activities that we had the opportunity to experience during our stay at Amilu Farm:
Farm tours - A farm tour is a great way to get an in-depth look at Amilu Farm's regenerative farming practices. During the tour, visitors can learn about everything from soil health and crop rotation to animal husbandry and composting. The farm tour is a hands-on experience that allows visitors to see firsthand how regenerative farming can help build healthy soil, promote biodiversity, and create a sustainable food system.

Cooking classes - At Amilu Farm, visitors can also learn how to prepare delicious meals using fresh, seasonal ingredients. The cooking classes are led by Amilu Farm's talented chefs and focus on simple, healthy recipes that showcase the flavours of the farm's produce. Whether you're a seasoned cook or a beginner, the cooking classes at Amilu Farm are a fun and informative way to learn new culinary skills.

Yoga and meditation - For those looking to relax and unwind, Amilu Farm offers yoga and meditation classes in a peaceful outdoor setting. The yoga classes are designed to be accessible to all levels, and the instructors focus on mindful movement and breathwork. The meditation classes are a great way to connect with nature and find inner peace and tranquillity.

Hiking and nature walks - Amilu Farm is located in a beautiful natural setting, and visitors can explore the surrounding area on foot. Whether you're interested in a gentle nature walk or a more challenging hike, there are plenty of trails to choose from. Along the way, you can spot wildflowers, birds, and other wildlife, and enjoy stunning views of the surrounding landscape.

Foraging - Foraging is a fun and educational activity that allows visitors to learn about the edible plants and herbs that grow in the area. Amilu Farm's experienced foragers lead guided foraging walks, where visitors can learn about wild edibles and how to identify them safely. After the foraging walk, visitors can use their newfound knowledge to create delicious dishes using the wild ingredients they have gathered.
These are just a few of the activities that are available at Amilu Farm. Each activity is designed to help visitors connect with nature, learn about sustainable living, and experience the beauty of the natural world. Whether you're interested in farming, cooking, yoga, hiking, or foraging, Amilu Farm has something for everyone.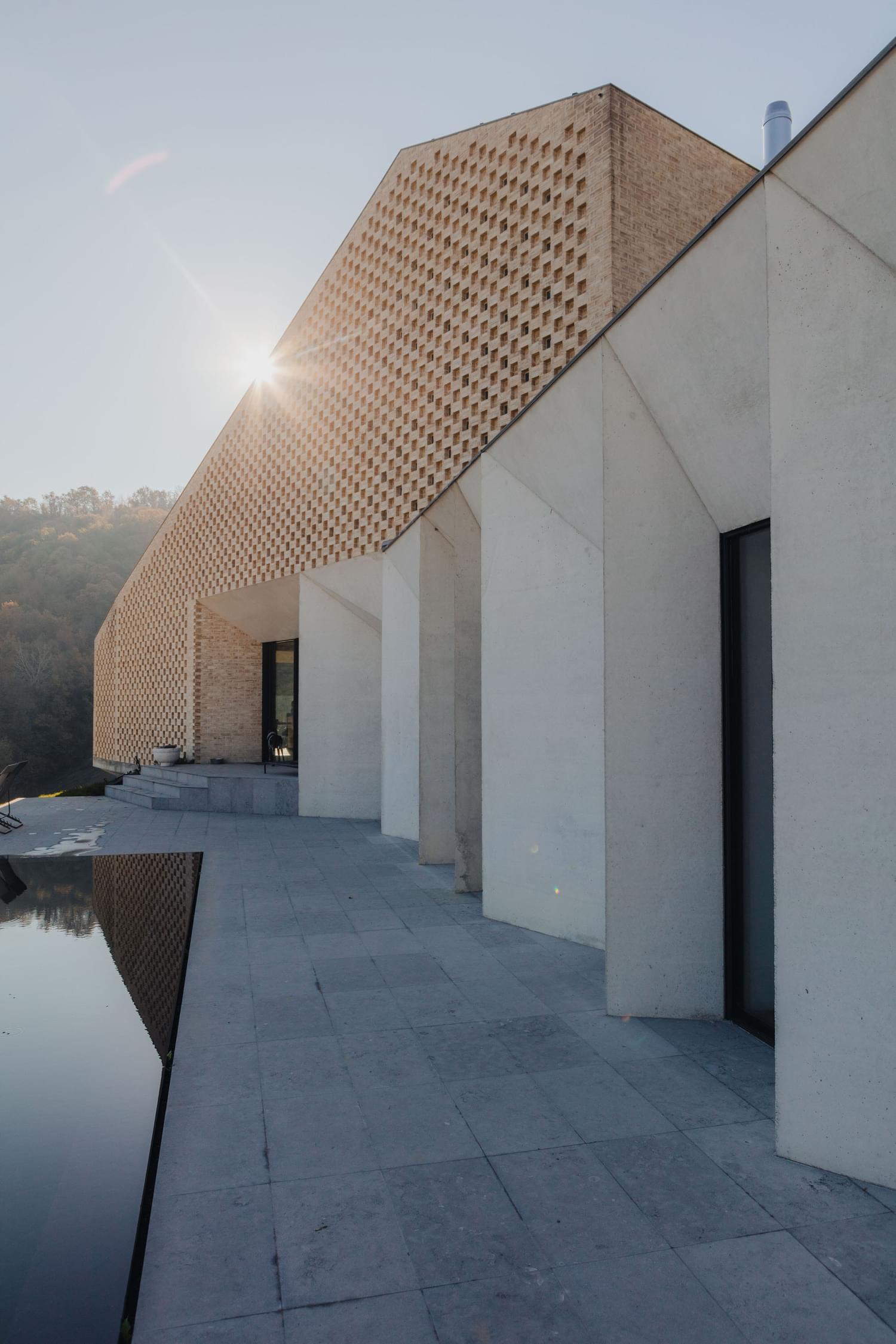 In addition to the activities and sustainable practices, the architecture and accommodation at Amilu Farm are truly exceptional. The main farmhouse is a stunning reinterpretation of the classic Piedmont farmhouse. A striking, brutalist-inspired concrete structure, with artistic brick walls, built beautifully into the hillside itself.

The farmhouse features a beautifully appointed guest apartment, with its own unique character and charm. The rooms are decorated in a modern and elegant style, with designer furnishings, soft linens, and tasteful decor. The rooms are designed to be comfortable and welcoming, with plenty of natural light and beautiful views of the surrounding countryside. There is also a stunning natural pool, and steam room to enjoy.

Overall, the architecture and accommodation at Amilu Farm are truly exceptional. You'll be surrounded by beauty, comfort, and tranquillity. The attention to detail and commitment to sustainability is evident in every aspect of the accommodation, making it a truly unique and special place to stay.

If you are looking for a unique and unforgettable experience, we highly recommend visiting Amilu Farm. Whether you are a foodie, a nature lover, or simply someone who wants to learn more about sustainable farming, you will be sure to leave feeling enriched and inspired. Find our more information on their website amilufarm.com, alternatively, be sure to check out their apartment in Montgenevre with the same name.