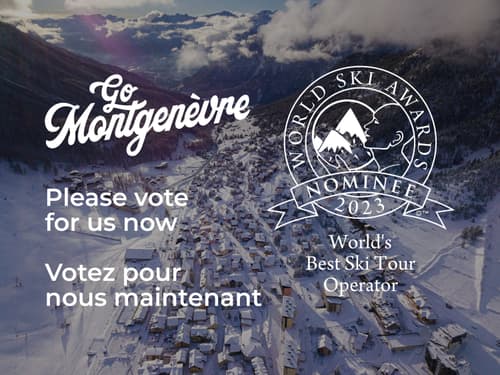 Terms & Conditions

Please note: Most accommodation is available from 16:00 on the day of arrival, although we will always try and have our accommodation ready for your arrival. And on the day of departure, all accommodation must be vacant by 10:00. Please note, all complex accommodations are normally entrance from 17:00 unless an early check in has been arranged (fees applicable).

Full Terms & Conditions:
WWW.GO-TRAVEL.AGENCY LTD trades as Go Montgenevre and is a tour operator with a linked travel arrangement, will be referred to in these terms as "Go Travel".
1. The contract is between Go Travel and the client. Any grievance arising from a third party – specifically Go Montgenevre Ltd and SARL Holiday Enterprises should be addressed to Go Travel. Any complaints should be put in writing and sent to V Morris, Go Travel at our office address.
2. Clients are responsible to ensure they are adequately covered by insurance for the trip and the activities they undertake. Go Travel accepts no responsibility for any accidents or injuries received from activities run by other organisations in the resort. Each organisation will carry its own liability (this would include snow sports, rental of equipment, lessons, skidoo rides, restaurants and other activities).
3. The client is responsible to ensure they are adequately insured against breakages in the accommodation. Clients will be liable for breakages in the accommodation and should inform staff of Go Travel of any breakages that occur. Go Travel nor its representatives accept any liability with regard to policies bought through ski-insurance.co.uk.
4. Some apartments and chalets require caution deposits. These will be taken in the form of credit card block for the required amount and will be returned after the accommodation has been verified to be in the condition it was found in.
5. When booking an apartment/accommodation that is displayed in the booking process as "….On request only", Go Travel will email you within 48 hours of your booking to confirm the booking status.
6. All details on the form are correct at the time of writing. Go Travel takes no responsibility for situations that arise beyond its control that may change the details. Go Travel and its representatives will make every effort to ensure the quality of the holiday is not affected.
7. Price guarantee: Go Travel advertise a best price guarantee. Prices can change on a daily basis subject to fluctuation in costs and availability, however if the price is lowered within 48 hours of your booking, we guarantee to match any price decreases accordingly. To avail of this price guarantee you are required to notify us within 72 hours of the booking.
8. Once your booking is confirmed, Go Travel reserves the right to alter the price if there is significant change in costs subject to currency fluctuations over 2% or a genuine pricing error on our booking system. However, Go Travel will always try to avoid any prices changes. Go Travel also agree to cap any increase of an existing booking to 10%, no prices will ever be amended within 30 days of arrival.
9. The payment details at time of booking must be adhered to by the client. Go Travel reserve the right to cancel the reservation of any part or all of the holiday if the payment details are not adhered to. Go Travel also reserves the right to charge clients debit or credit cards for any outstanding bills.

10. Cancellation. If any client cancels the holiday they are liable for costs as follows;
95% refund for cancellations up to 61 days before the start of the holiday.
75% refund for cancellations between 31-60 days before the start of the holiday.
Less than 31 days the client will bear the full price of the holiday. 100% credit voucher will be offered for any cancellations within this time due to government restrictions (Full voucher details here). These restrictions include; Montgenèvre as a resort is closed and unable to operate, Go Montgenèvre as a company is closed and unable to operate, the Government of the guest's country of origin does not permit travel and/or the French government does not permit travel into the country. This does not include; cancelled flights or trains, if someone in the group has contracted COVID-19, travel to France is permitted but remains on a self quarantine list upon return to their country of origin.

11. Go Travel shall not be liable to the client for any default due to any act of God, war, strike, lock out, industrial action, flood, drought, technical problem with transport, Government mandated closure, weather conditions, or other event beyond the reasonable control of either party. If either party is affected by force majeure, it shall immediately notify the other party in writing of the matters constituting force majeure and shall keep that party fully informed of their continuance and of any relevant change of circumstances whilst such force majeure continues. The party affected by force majeure shall take all reasonable steps available to minimise the effects of the force majeure on the performance of its obligations under this contract.
12. Go Travel's public liability insurance is held with Hiscox Insurance Company Ltd, Details upon request.
13. Date protection: By making a booking with Go Travel, you agree that Go Travel can use any information shared with the company for purposes of your booking, including sharing details with suppliers. Go Travel will assume that the email address(es) you provide are correct. Please note that all personal data captured will be used and held in accordance with the requirements of the Data Protection Act 1998, and General Data Protection Regulation 2018.
14. This agreement is constructed in accordance with and governed by English and relevant European law and the parties hereby submit to the exclusive jurisdiction of the competent courts of England.
15. www.go-travel.agency Ltd is a company committed to customer satisfaction and consumer financial protection. We are therefore pleased to announce that, at no extra cost to you, and in accordance with the current Package Travel Regulations all passengers booking with Go Travel are fully insured for the initial deposit, and subsequently the balance of monies paid as detailed in your booking confirmation form. The policy will also include repatriation if required, arising from the cancellation or curtailment of your travel arrangements due to the insolvency of Go Travel This Policy is issued by Evolution Insurance Company Limited which is registered in Gibraltar No. 88737 with a registered office at 5/5 Crutchett's Ramp, Gibraltar, GX11 1AA. Evolution Insurance Company Limited is authorised and regulated by the Financial Services Commission in Gibraltar and authorised and subject to limited regulation by the Financial Conduct Authority (FCA) in the UK. Details about the extent of our authorisation and regulation by the FCA are available from us on request. In the unlikely event of Insolvency of Go Travel please follow the procedures below: Claims should be submitted in writing, supported by documented evidence quantifying the value of the claim, to: Evolution Insurance Solutions Limited, 53A High Street, Saffron Walden, Essex, CB10 1AA or via email to [email protected] Policy exclusions: This policy will not cover any monies paid back to you by your Travel Insurance or any losses which are recoverable under another insurance or bond (with the exception of Credit and Debit card). This policy will also not cover any loss sustained by Passenger(s) booked on a flight-inclusive package sold and commencing within the United Kingdom.
Go Travel
Dec 2021