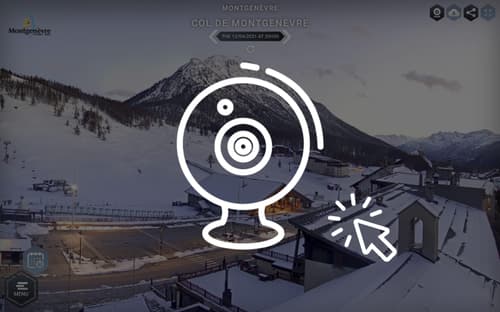 Apres Ski
We all love Montgenèvre for its excellent snow record, beautiful tree lined pistes, friendly ski schools, stunning scenery, great dining and warm welcome. But there's even more! Whether you are looking for something to do in the evenings, on a bad weather day, for non-skiers or to simply make the most of your lift pass, we have years of tried and tested tips and experience at your disposal.
With the growth of our sister company Snow.Cab we now have 12 mini busses and their qualified and professional drivers on hand to help you and your family and friends make each holiday here even more memorable than the last. Situated on the Franco/Italian border in the historical region of Piedmont, Montgenèvre and its surrounding area offers a huge range of things to do for skiers and non-skiers alike.
If you would like to book onto any of these just email us on: [email protected]
Here are some of our favourites…
Meal on the Mountain
Let us collect you from your chalet or apartment, drive you down to Clavière where you'll be met by a Skidoo, and transported on a skidoo sleigh up to the fantastic restaurant in Claviere. Feast on a multi-course meal with aperitifs, antipasti, charcuterie, various pasta/polenta dishes and Italian dolce (deserts) followed by coffee and a cheeky digestif. Dietary requirements including Gluten-free? No problemo! Just ensure you notify us at the point of booking.
When: Wednesday or Thursday, 7-8:30 pick up.
Where: Collection from guest accommodation.
Cost: £50 for Adults (13+ years) and £32 for Children (5-12 years). £16 for infants (under 5 years)
Return: from Clavière from 10-midnight. Call driver when leaving restaurant.
Notes: Bookings need to made by Monday night to guarantee a table.
New Year's Eve: Special Menu £100 for adults (13+ years) and £50 for Children (12-and-under). £40 non-refundable deposit required.
Italian wine tasting aperitivo experience
We take you from your accommodation via private transfer to Sans Sicario where Clementina, the sommelier presents a range of stunning red, white and sparkling wines from Italy. This is accompanied with some wonderful mountain hors d'oeuvre's and snacks.

It is then possible to stay at the venue for a mountain speciality meal such as a pierrade, raclette or fondue or simply return to Montgenèvre or Claviere for your diner. The experience normally lasts an hour.
It works brilliantly paired with a ski way day to Sauze D'Oulx or Sestriere both free on your 6.5 day Mont de la lune ski pass.

35€ per person. Every Tuesday: Approx 5-6:30pm (18yrs+)
Daytime snowshoe excursions:
10 years +, children have to be reasonably fit.

Individual days:
Monday – Thursday £29
Friday – £38 food included

Package of 5 days, Mon-Fri: £134
Monday: "Discover Montgenevre and its surroundings" – area of Chalmettes, trek into forest de Sestrieres, tranquil and educative walk, learn about and experience wildlife and history of Montgenevre.
Tuesday: "On the tracks of the Chamois" – smooth cable car ascent into the Dora Valley, lots of wildlife: squirrels, foxes, hares, possibly even a herd of chamois!
Wednesday: "Discover a secret valley" – on the Chalvet side (South side), tranquil walk, learn about nature, route passes under Mont Chaberton.
Thursday: "An unforgettable panorama" – ascend with Chalvet cable car, follow in direction of Rocher de Diseur to viewpoint 'Etoile Brianconnaise' a panoramic view over Briancon, the vallee de la Claree and Montgenevre, finishing with descent to the village. From 14.30-17.00
Friday: "Meet with Berger" – route into Italy, share passion of a Highlands breeder and taste regional specialities in a breahtaking cottage, transport included. From 13.30-17.00
FOR EVERY WALK BRING SNOWSHOES, SKI POLES, BACKPACK AND WATER
Wigwam Experience
Become a Native American for an evening!
At nightfall, enjoy an unforgettable and starlit snowshoe walk to a wigwam, the typical dwelling of Native American nomads. Upon arrival, a delicious fondue will be ready to tuck-in to, with plenty of wine to enjoy as well. A fantastic evening to share with family or friends who will leave you full of stars.

When: 6-8pm throughout the week.
Where: Main ESF centre
Cost: £57pp
Notes: Wear sturdy shoes/boots and warm clothes (No Jeans/Denim). Booking deadline: The earlier the better, Thursdays and Fridays fill up fastest. Not suitable for young children under 7.

Twilight Teepee Trail (Teepee Village)
See the mountains in a whole new light! Take an easy evening snow-shoe walk around Montgenèvre illuminated by wax torches. Explore the magical ambiance of the Montgenèvre mountains, looking out across the village and up to the stars. Your local English speaking local guide will lead you to an authentic Teepee where you'll sit around a warm campfire, with a selection of quality mountain products sourced from the neighbouring villages to enjoy, before embarking on an atmospheric moonlit descent. An unforgettable experience that's great for families and friends.
When: 6-8pm throughout the week.
Where: Main ESF centre
Cost: £29pp
Notes: Wear sturdy shoes/boots and warm clothes (No Jeans/Denim). Booking deadline: The earlier the better, Thursdays and Fridays fill up fastest. Not suitable for young children under 7.
Bring your own snowshoes or rent for €5 with ESF voucher.
Ice Hockey
Did you know that just down the hill in Briançon, the local team "Les Diables Rouges" (Red Devils) were the National French Champions in 2014?. Fielding an international team of players, the passionate local fans bang drums, sing, and blow horns to cheer on their team and intimidate their opponents, making for a memorable carnival atmosphere as the teams clash on the ice in the 2150 capacity stadium.
When: Depart Montgenèvre 1915, return approx. 2315
Where: Patinoire Rene Froger, Briançon
Cost: 30€ per Adult, 25€ per Child (8-18 years), 15€ under 8 years, inclusive of match entry and return transport
Booking deadline: Midday 2 days before match day.
Briançon shopping/restaurant:
When: Not Staurdays
Where: Return transport to Old Town from guest accommodation (unless request otherwise).
Cost: one way 15€, Return 25€
Turin Shopping/Museums:
When: Any day -check availability on Saturdays
Where: Return transport to Old Town from guest accom (unless request otherwise).
Cost: Depending on day of the week and how long you want to stay.
Swimming Pool/Sauna/Jacuzzi/Hamam: Some of our apartment rentals have these as part of the package but you can also take advantage of Swimming in Montgenevre in some of the local hotels -prices are from €16.50 per adult.
Les Grands Bains, Monêtier-les-Bains:
When: Not Saturdays
Where: Return transport from Guest accom
Where: Monêtier-les-Bains, Serre Che
Cost: Trasnport 25€ pp min 4 people) of 110€ for return bus. Baths entry and deals, see here: http://lesgrandsbainsdumonetier.com/
Paragliding
…or Parapent as it's known in France, is as breath-taking as you'd imagine with guests returning grinning from ear-to-ear. Possible with or without skis/board, it's actually recommended to take your skis/board if you have fitness or joint issues as it's much easier than running for the take off! Based down in Briançon the experienced Pilots will talk you through the process and taylor the flight to your confidence. This is a bit more indulgent than the other apres but makes an incredible present for that special someone (especially if that someone is YOU).
When: Daytime. Not Saturdays
Where: Collected from guest accommodation, return transport to Briançon.
Cost: varies depending on flight. See below. PLUS 25€ bus return, min. 4 people (best to combine with ski away day to save money).
Notes: Max 95kg. Wear ski clothing. Weather dependant.
Briançon Parapente www.brianconparapente.com 0688470155
"Discovery flight" 10 mins
Flying Sites in winter : € 60 / € 70 *
° Serre Che Cucumelle (Ski only - 500 meters of elevation gain - not included package)
° Briançon Prorel * (on skis or on foot - elevation 800 m - not included package)
Educational video supplement :
€ 25 - Film GoPro HD - mini 4G SD + SD card adapter provided - Perche 90 cms
€ 45 - Outside Shots by another driver.
"Great flight" 20 mins
can take off on skis, snowboard or walk
Flying Sites in winter : € 90 / € 95 *
° Serre-che Villeneuve and Chantemerle (Ski - elevation 900 m - not included package)
° Briançon Prorel * (on skis or on foot - elevation min 1200m - not included package)
"Luxury flight": 120€ / 160€
€ 120 - acrobatic flight € 130 - Flight 30 to 45 minutes € 160 - 1 hour flight (not to be subject to motion sickness)
... The Valley of the Tour s ... Price: 300 €
Monty Express Luge: The fun and exhilaration of a theme park ride but with a brake so you can go as fast or as slow as you want.
Why not take a night ride on the village luge -over 1.5 km down the mountain on a floodlit luge ride. it is great fun and open to all ages. With your 6 day lift pass the price is only around 5 euros per go.
Restaurants: There are a number of restaurants throughout the resort. Starting from budget Pizzerias where you can buy a Pizza from 9€ to gastronomic award winning restaurants. We can make the reservations for you if you let us know -free of charge.
Sledging: Free of charge, take some of Go Montgenevre's sledges to the walkable pistes and enjoy some sledging! You might even be able to take some Go Montgenevre staff with you!!
Ice rink: From only €3 for adults and €2 for children and €3 per person for skate rental, Montgenevre offers skating on natural ice with its outdoor rink. Located in the heart of Montgenèvre village with easy access from the slopes, the rink is open during the day and evening and offers a great evening out for all the family to enjoy!
Bars and Nightlife: There are a great selection of bars and locations to enjoy a great evening out, however, there is not a massive "drinking culture" as Montgenevre is mainly a family focused resort.
Snow Trekking: An experienced guide will take you on a 2 hour walk with skis fitted with skins across some breathtaking local scenery that you cannot get to by ski lift. Watch the sun go down and experience a taste of life before lifts were invented –including a local aperitif. Then ski down by torchlight. Blue standard and up.

1
Contact the reservations team
Start by speaking to our friendly reservations team, based in both the UK and in France (in either English or French) telling us what you are looking for.
2
We turn your wishes into a tailor-made holiday
Our experienced team will suggest the best options for your group and preferred dates, using our exclusive list of accommodation, our local representatives, private instructors, suppliers and fleet of private vehicles.
3
Confirm and start getting excited!
Secure the reservation with a 50% deposit, the balance is due 6 weeks prior to arrival and there is a 1.5% booking fee. Full terms and conditions here.