High Altitude Summer Playground: Cultural History & Creativity in the Alps!
Summer beckons explorers to the Alps for more than just active and adventurous reasons. A mountain of discovery awaits from a different perspective too. Those that wish to pursue the more refined pleasures and treasures, as well as soak up the French flair mode de vie, way of life, that can be seen and felt in all things cultural, historical and artistic, past and present!
Ancient history
The past puts Montgenèvre and surrounds firmly on the map as an area with rich and diverse origins, steeped in history, that dates back as far as the Antiquity Period and the Middle Ages.
All roads really did lead to Rome
Montgenèvre is part of the original pilgrimage route Santiago de Compostela, stemming from the Middle Ages. Pilgrims, merchants and armies past used this sacred alpine passage called the 'Variante della Val Susa', descending from Montgenèvre, as part of the network of roads called the 'Via Francigena', connecting countries beyond the Alps to Rome. This famous route for pilgrimages is still a journey taken to the present day.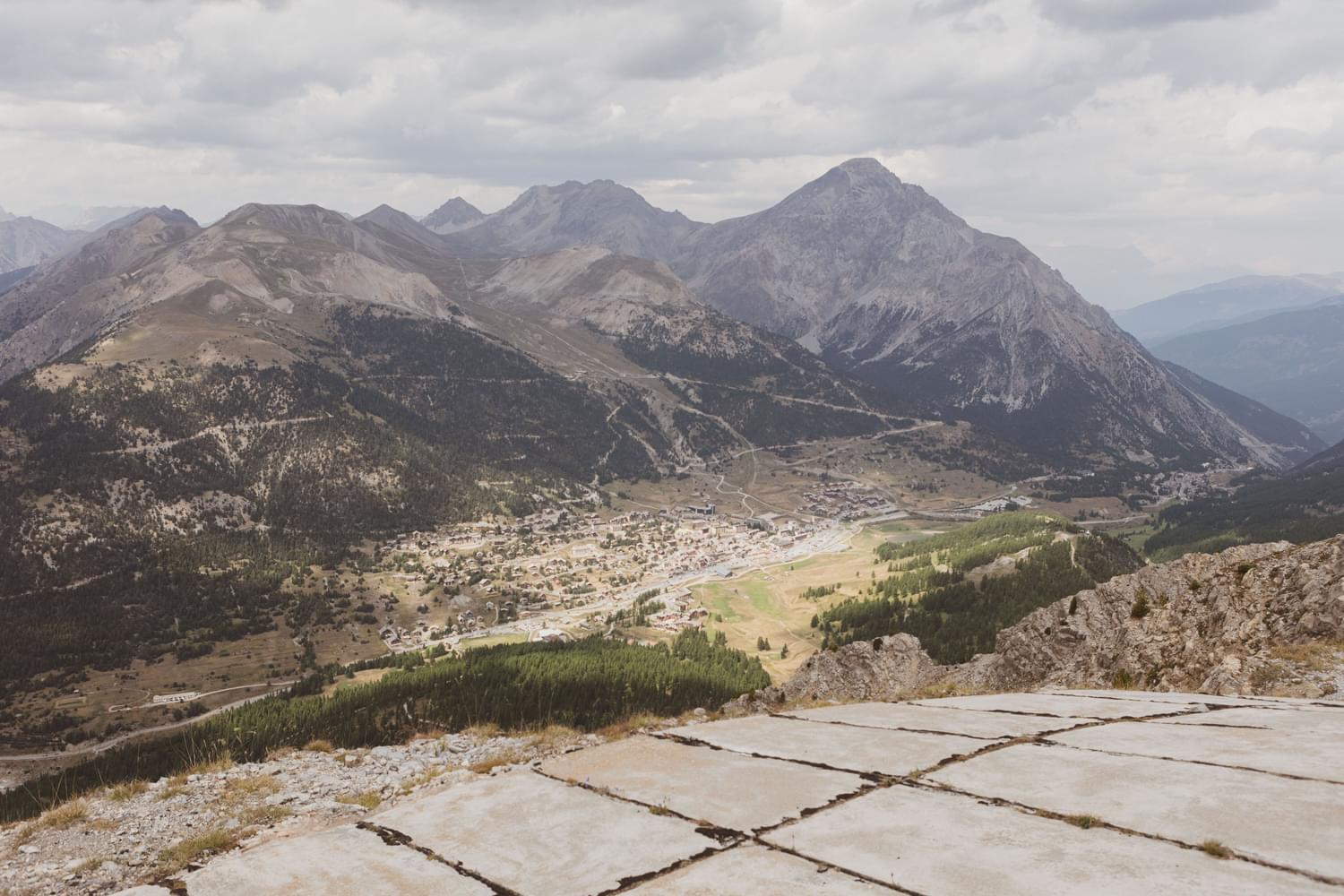 Sightseeing of historical significance
There are a number of must-see cultural heritage sites and historic landmarks in Montgenèvre alone, as well as the greater area, particularly Briançon (listed further down).
These sights (in no particular order) should be considered when planning a tour in and around the village of Montgenèvre. They will take you back in time, each with a story to tell - which you must seek to uncover along the way…
Forts and lookouts:
⚜️ Fort du Chaberton on Mount Chaberton at 3,131m
⚜️ Fort of Janus on Summit of Chateau Juan at 2,450m
⚜️ Fort des Gondrans on Col Gondrans at 2,460m
Chapels and churches on Church Street & Church Square:
⚜️ Chapelle Saint-Roch
⚜️ Chapelle Notre Dame des Sept Douleurs, 'Our Lady of the Seven Sorrows'
⚜️ Chapelle Sainte-Anne (on the National Rd 94)
⚜️ Eglise Saint-Maurice
⚜️ Eglise Saint-Antione
'Monument'al landmarks:
⚜️ Napoleon Obelisk, Obelisk Square, Col de Montgenèvre
Originally early 19th Century (1803) prior to Napoleon becoming Emperor.
⚜️ Sculpture l'Envol, 'Take-off', 21st Century (2017)
Made of welded stainless-steel mesh and 12m high. This modern sculpture represents the history made by Swiss ski champion Keller, performing his stellar jump of 23m at the inaugural international ski competition, back in 1907 - on the day the 'Dean of Stations', Montgenèvre, was officially declared a ski resort.
A noteworthy historical outing of epic geological proportions!
Discover the origins of ancient Alpine oceanic crust – rocks 155 million years old, in fact. The Geological Trail of Chenaillet on Mont Chenaillet is a 14km hike worth experiencing, as you venture back in time. A highlight of the trail is the opportunity to see for yourself the 'lava pillows' at the junction of the 'green collar'.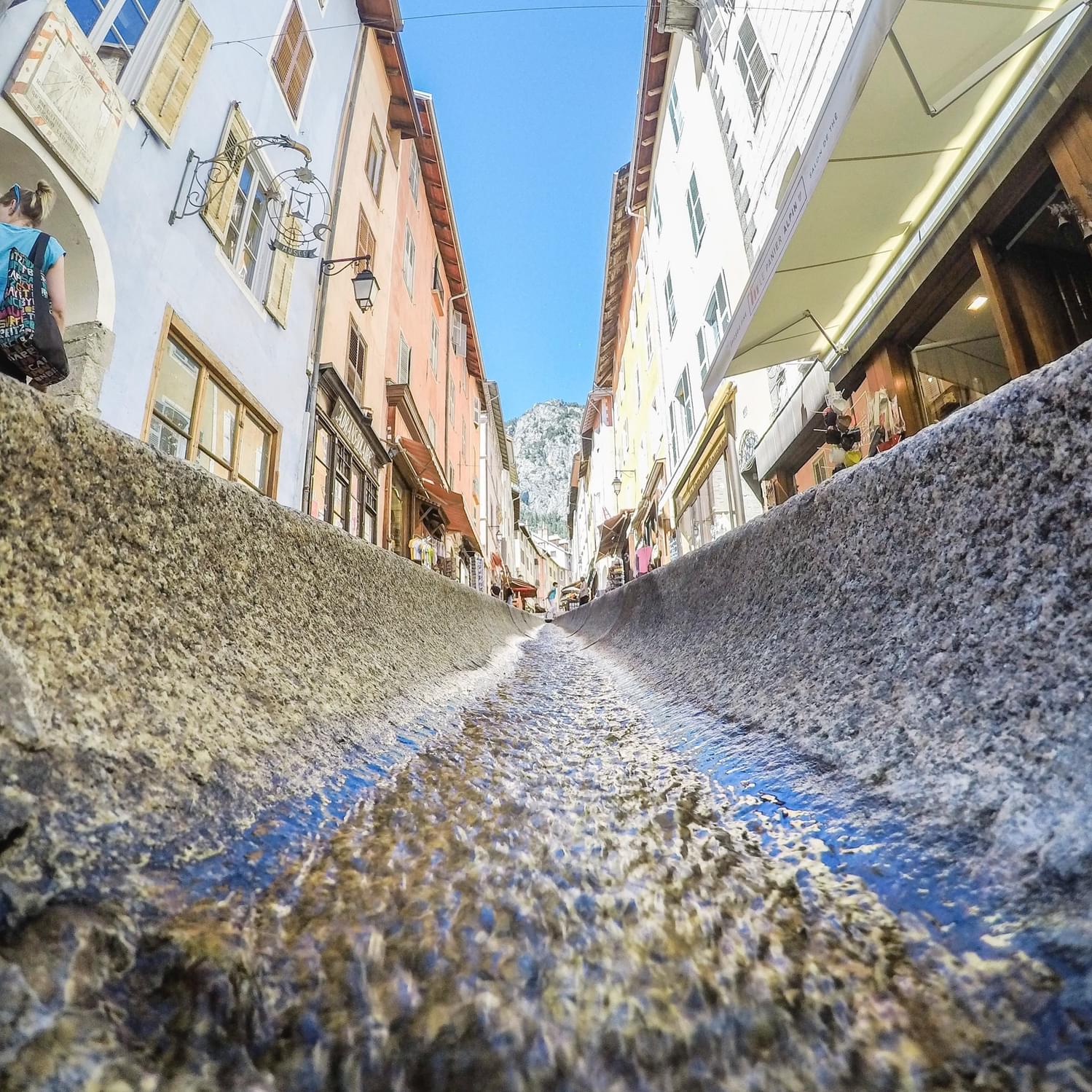 Briançon, of the once Dauphiné region and Holy Roman Empire:
Deemed a UNESCO city, listed in 2008, owning to the collective Fortifications of Vauban, including the Fort des (Trois) Têtes, 'three heads fortress' - built between 1692 and 1723, by Sébastien Le Prestre de Vauban. The Marquis de Vauban was an esteemed French military engineer, considered the greatest engineer of his time.
In and around the citadel are these highlights that should feature on your sightseeing trip to Briançon:
⚜️ The Ancient Church of the Cordeliers
Where sacred frescos dwell, more than 500 years old.
⚜️ Francis Fountain, Fontaine des Soupirs, 'Fountain of Sighs'
Dating back to the Middle Ages.
⚜️ Notre-Dame Collegiate Church
⚜️ Musee d'Art Sacre, Museum of Sacred Art and Saint Pierre Chapel (known as the Chapel of the Penitents).
In the midst of the Middle Ages can be found modern day muses of the artistic kind:
⚜️ Theater du Briançonnais
Briançon's conventional stage of national interest, tagged "Art in the Territory", represents the rich culture of performing arts in the area.
⚜️ Center d'Art Contemporain
A unique venue situated in the heart of Cité Vauban and exhibits paintings, sculptures, drawings, photos and visual arts.
Briançon is the highest city in France and an exceptional wealth of culture, history and art awaits that will leave you light-headed, with an abundance of captivating places to be explored at leisure. As you walk the streets of the fortified old town you'll understand why it has been given the name Ville et Pays d'Art et d'Histoire, 'Town and Land of Art and History'.
For further insight or recommendations and top tips about the arts and culture of the area, contact Ben Hodson at [email protected].
PS! Family-run Go Montgenèvre's very own Founder and Director, Julie Hodson is exhibiting her modern artwork in the Vauban. Check it out!