High Altitude Summer Playground: Extended Fun in the Alps!
The fun continues well into summer when the great outdoors of the Hautes-Alpes is your playground!
With a list of things to do as long as the expanse of our views, there are pursuits aplenty for the young and restless and for the older and adventurous.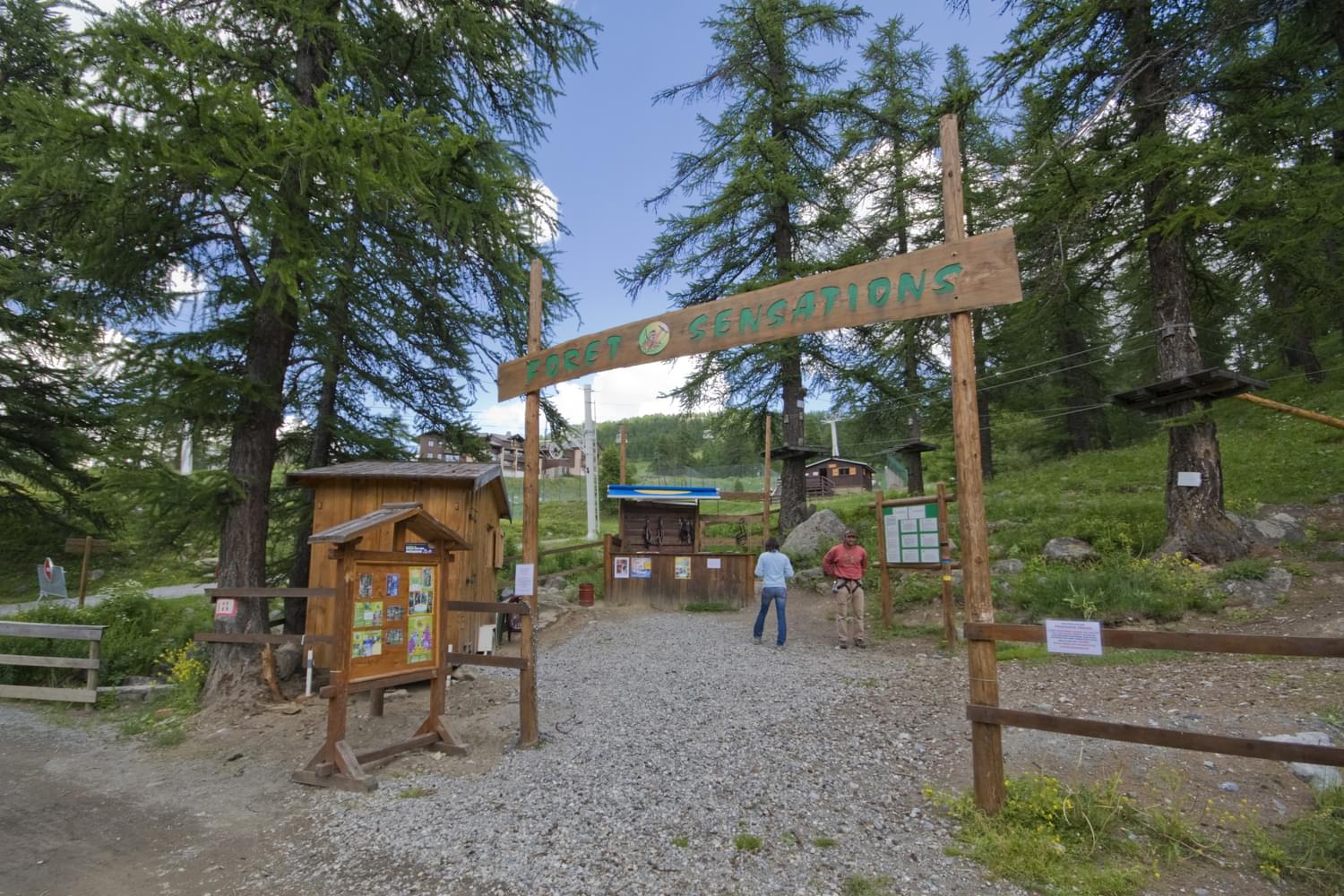 If you go down to the woods (of Sestriere) you're sure of a big surprise… You may not find a teddy bear's picnic but you will find fun - for all - in the form of 'Grimp'in Forest'! Spend a day swinging from the canopies and climbing trees like Tarzan. Your entrance allows you unlimited adventure in this nature-orientated, multi-themed park. And what you will really appreciate is that the park is entirely eco-friendly and eco-responsible, which means the trees and environment is protected by innovative systems and technology that will keep you safe whilst not harming the natural surroundings. And, at some point in the day - there's no doubt - you'll have the urge to shout out as if you were the Lord of the Jungle: aah-eeh-ah-eeh-aaaaaah-eeh-ah-eeh-aaaaah….!
Good clean fun in the fresh air
Archery can be sported at Grimp'in Forest by way of tag archery (using foam tips) which gives you the perfect opportunity to take out a moving target without doing any damage! In addition to tag archery, there is another local site where target archery is offered, shooting arrows with suction cups. Have some harmless fun with your friends and family and make sure you add some banter and a challenge into the mix!
Relax in the high of the rush
Step into the Balnéo Spa waters or, for the ultimate authentic and somewhat refreshing affair, plunge into an actual Alpine river, lake or waterfall pool! You absolutely have to experience this pleasure pursuit at some point during your time at such a high altitude. Dip into the healing and refreshing waters of the French Alps - it is a real treat, under the summer sun!
Unique ventures
Trekking with Donkeys will likely be a first for many visiting the Alps. Explore the surrounding area and mountain environment with complete freedom to roam - and an overnight camp, sleeping under the stars. Donkeys make good trekkers as they are patient, calm and gentle, making for a pleasant and placid ride. How many people do you know could boast the skill of riding on a donkey?!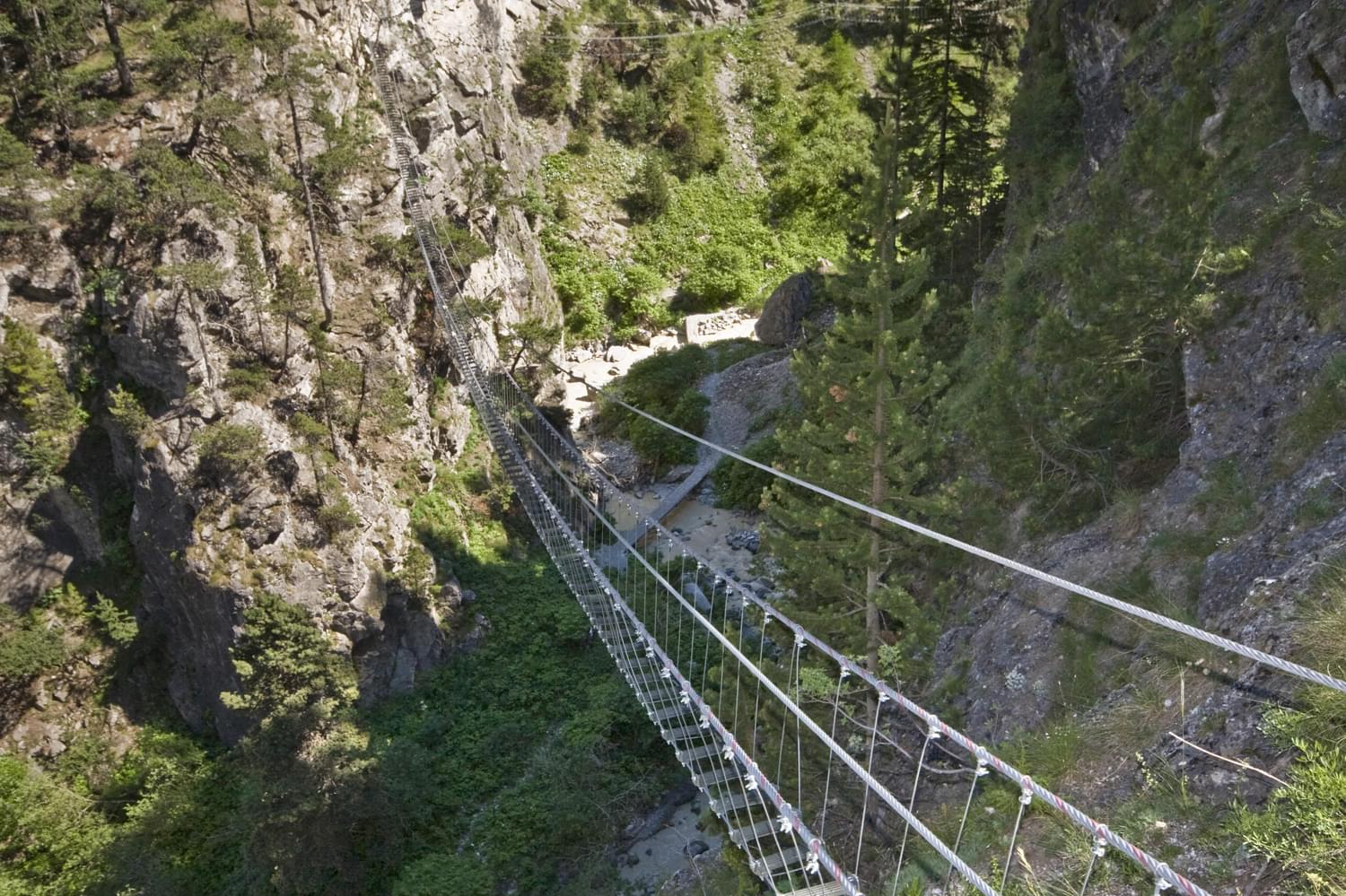 The anticipation of an aerial footbridge
Ponte Tibetano, the Tibetan Bridge, is one of the longest suspension bridges in the world – and is on our doorstep, on the Italian side of the borderline, in Claviere.
The paths of metal walkway and wire ropes span 544m in total and suspend 30m off the ground between the rocky walls of Gorge di San Gervasio. The route that has been forged is not a play area but an acrobatic path that might take up to 2 hours of your attention and determination! Safety equipment and skilled staff escort you on your adventure. It is a must on your summer adventures to-do list. Certamente!
Navigation and exploration of a natural gorge
Canyoning is an active pursuit that entails exploring a deep valley carved out between cliffs and escarpments by way of climbing, abseiling, rappelling, sliding and aquatic jumping. Sounds thrilling? Well, it is! Discover the Canyon des Acles in Briançon and let your fun-filled efforts and exclamations resonate throughout the chasms!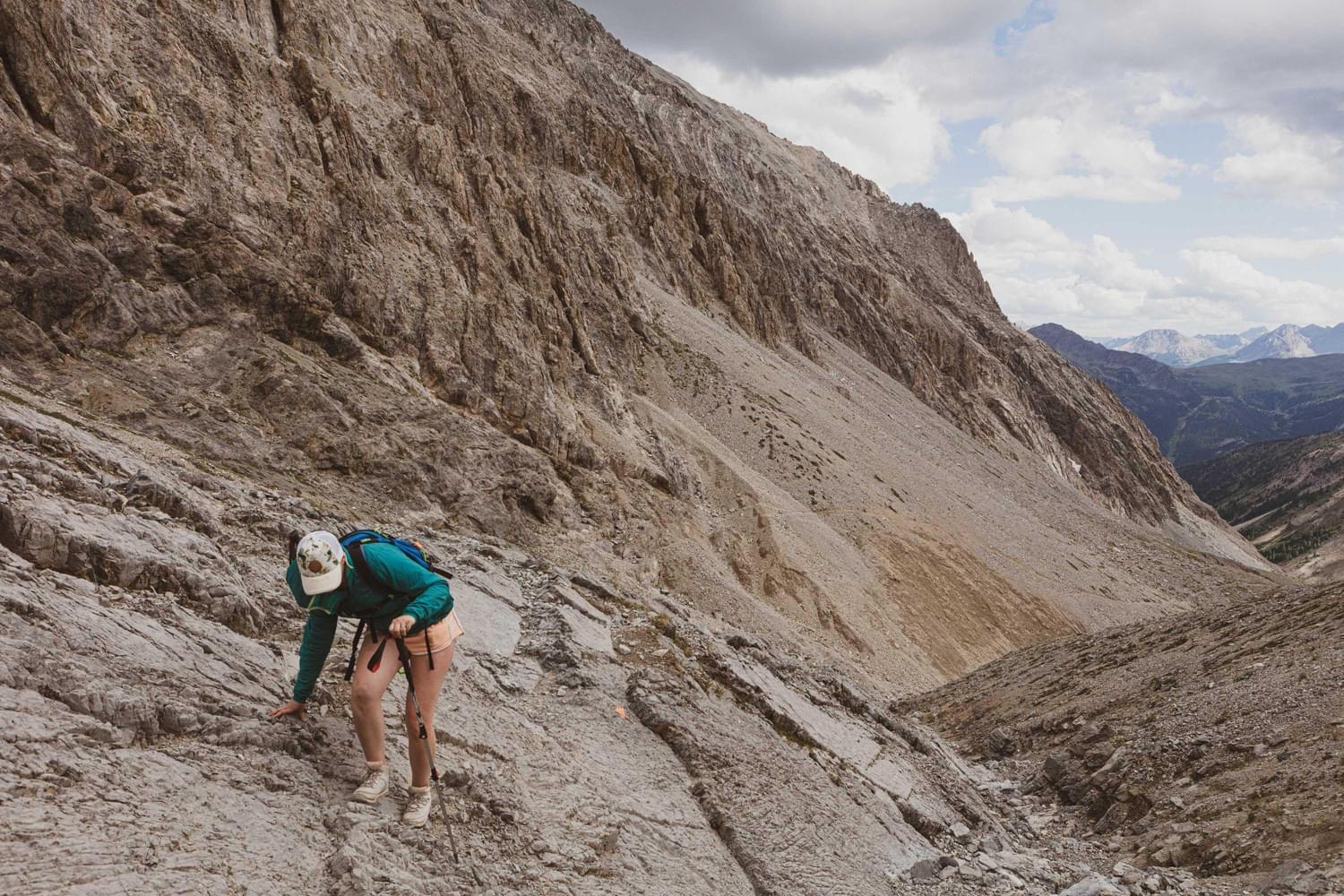 (Rock) climb every mountain
With a wide variety of natural cliffs and rock walls to take on, from limestone, granite, conglomerate rock and sandstone and across an extended region of the Briançonnais, you are spoilt for choice. Clamber casually - climb a mere 10m or take it to dizzy heights and escalate up to 650m. The local climbing school has all the safe and recommended options that are available to you.
Go Montgenèvre are well established and frankly really good at what they do! Creating beyond memorable experiences, as family-run holiday specialists in the area since 2006. Leave the fuss of booking your adventures - and everything else that goes with holidaying in the Alps – to them.
"Wherever you go, go with all your heart."
Confucius
– especially when you are heading to the heart of the French Alps!