Holiday Affordability: Magical Montgenèvre
When it comes to spending a ski holiday in the Alps, there are many resorts to consider, but none quite compare to Montgenèvre, in many ways - including holiday affordability.
Far enough from the maddening crowd yet conveniently located for accessibility to the various levels of busyness and action in the region. And with an unbelievable track record for meteorological magic - it's not difficult to come to the conclusion that Montgenèvre should be in the running as everyone's choice of ski holiday destination. With so many plus factors, affordability sets Montgenèvre apart and could be the deciding factor when it comes to where to go for the snow.

Let us help you here with some money saving tips that will add value to your trip - not take away from it. As well as a few resort comparisons regarding lift passes.

Allow us to set the scene
Montgenèvre is situated at a base altitude of 1,860m, at the top of Col Montgenèvre. Forming part of the French Cottian Alps, at the foot of Mont Chaberton, this historic, traditional village and ski resort is a mere stone's throw from the Italian borderline at Claviere, leading to the Via Lattea. This little gem's ideal geographical orientation and weather conditions bring the right combination of snow cover and snow depth for ski season - so it's no wonder Montgenèvre is categorised as snow sure, with a longer snow period and higher snowfall. Yet snow is not the only show-off here. The sun shines on average, 300 days of the year. If that's not a magical combination, then we don't know what is!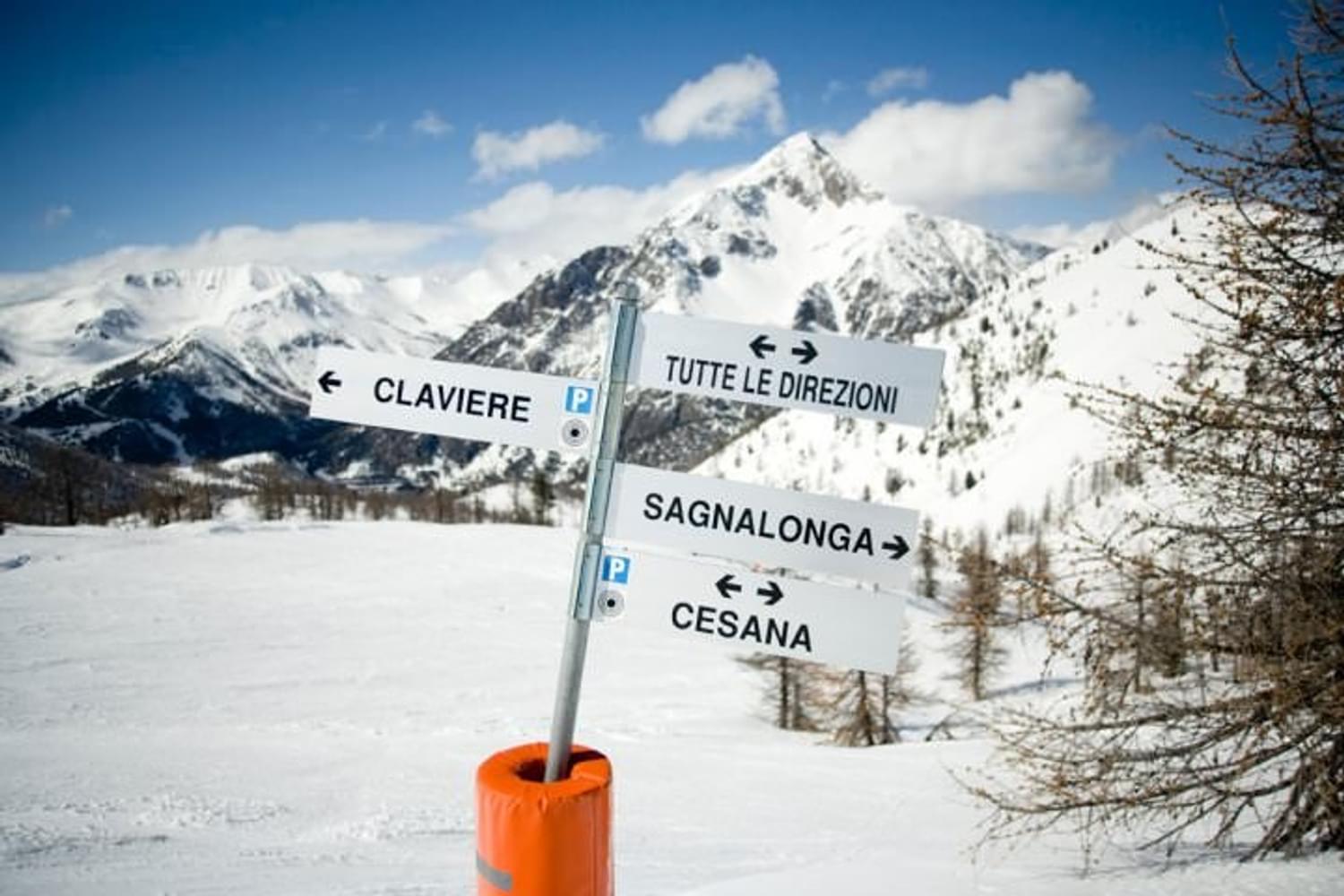 A major bonus about Montgenèvre is that you have access to skiing in two countries, thanks to its prime location and an interlinked extensive ski area, covering 500 km of skiing territory. And that's what makes the lift pass alone a great deal. Price wise, passes start at 140€ for 6.5 days for the April period; 207€ in February, Christmas and New Year (high season) and 200€, January and March.
Not only that, reach us in time for a free four hour pass on the afternoon of your arrival, as an early bird and with no time to waste - allowing you to make the most of your pass from the get go!
For detailed information on our ski passes and dates for ski season, go to our Lift Passes page.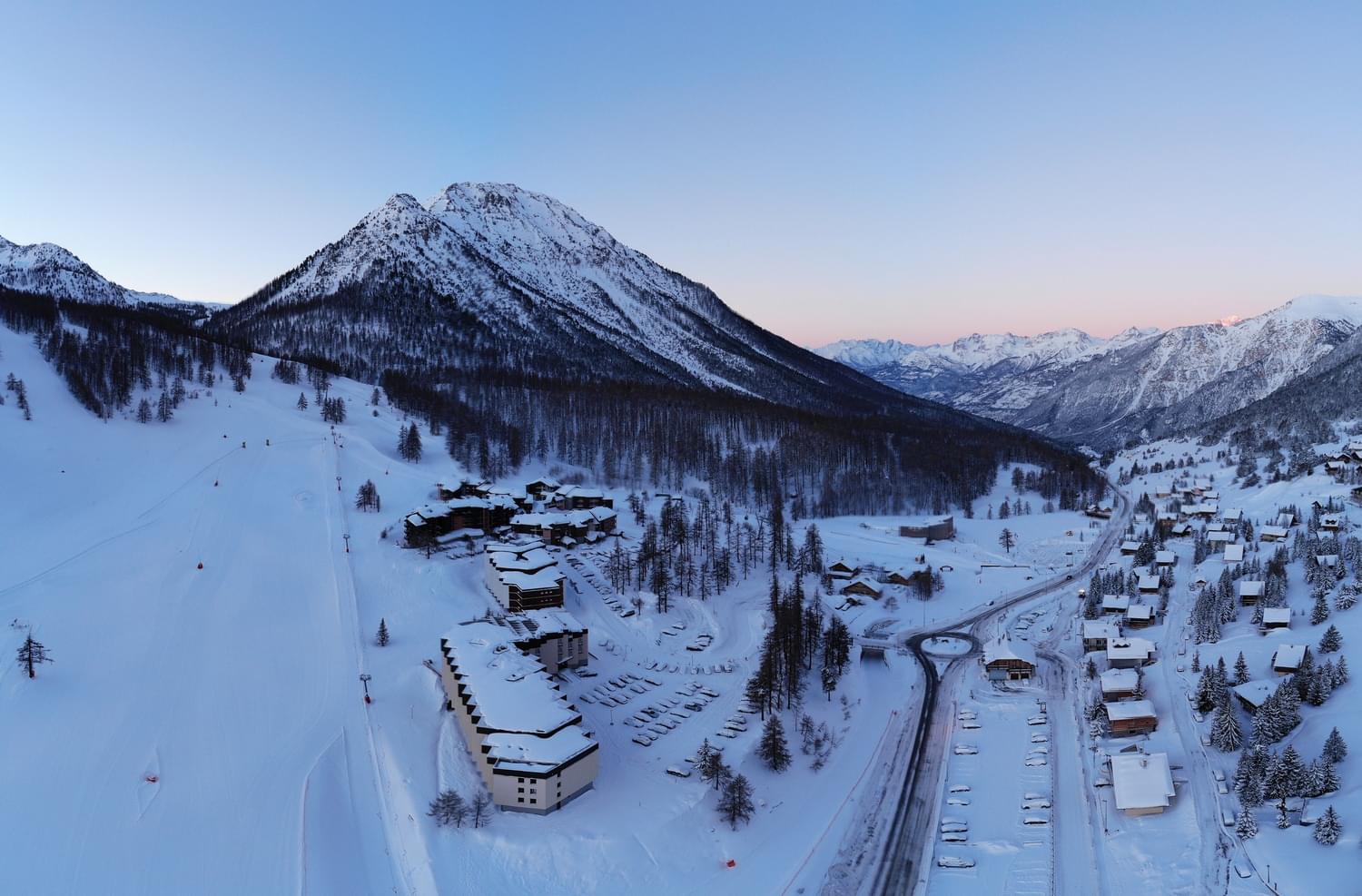 Prices compared to popular resorts such as Les Trois Vallées, Three Valleys (in the Tarentaise Valley in the Savoie department of Southeastern France) where a lift pass is 288€ for 6 days. The well-known Swiss resort Zermatt costs approximately 458€ (455CHF) for 6.5 days.
Another perk with Montgenèvre's lift pass is that each week Go Montgenèvre organises a trip to one of the neighbouring resorts which they have covered as part of the 6.5 day pass (area pass Monts De La Lune – MDL). The only cost involved is a nominal charge for transport.
We highly recommend pre-booking with us, along with your accommodation, in order to get your hands on these lift pass deals and extras. The lift pass prices and discounts speak for themselves, literally saving you time and money – that old adage still exists in our neck of the woods - with Go Montgenevre.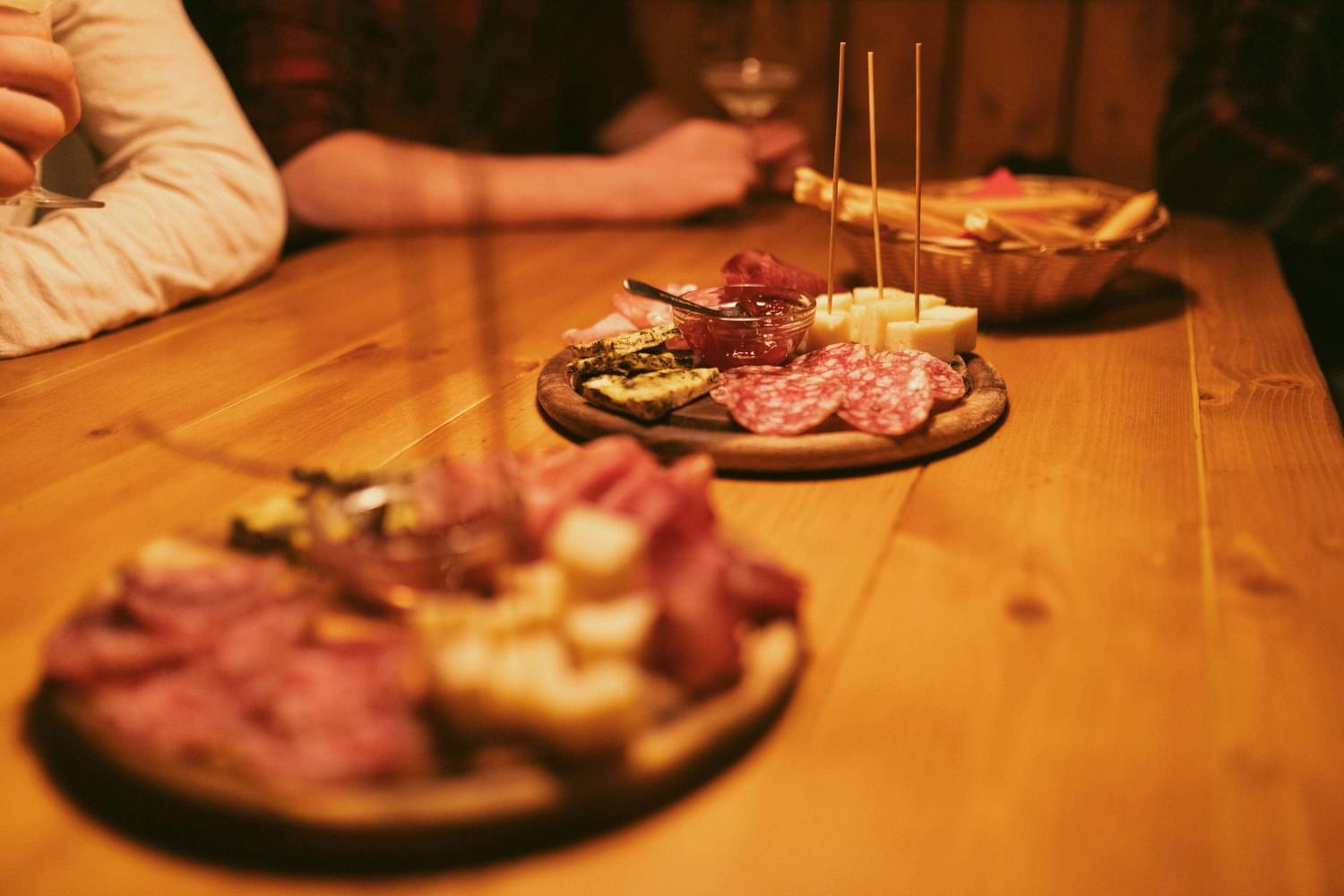 Food - Joie de Vivre!
Another aspect of your money saving drive could and should be making your own packed lunch instead of eating out all the time. You will be glad you did, as you can only imagine the finest of feasts, even on the go, in France.
A picnic, pique-nique, dates back as far as 1692 - so finding a spot and laying out the food to enjoy at your own pace is not to be taken lightly! Pique-nique, formed from the verb piquer – to 'pick' and nique – 'trifle', this and that, in other words, an assortment, so the name says it all.
A packed lunch in France does not mean you are 'roughing it' on your holiday. Quite the opposite. The very basic will feel artisanal and simply delicious on the continent, especially in our area where the flairs of France - and Italy - are apparent, with an Italian al fresco feel, 'in the fresh', eating in the Alpine open air. What could be more appetising?
The necessary basics are without a doubt, the delectable trio: bread, cheese and charcuterie. Bread, pain, is exceptional in France - the regular is the artisanal. And cheese, fromage, follows suit. Along with cured cold cuts, prepared meats and pâtés – a regional selection of charcuterie. Pack these up before you set out or buy these items at lunchtime, along with olives, cornichons, fruit, and bite-sized vegetables and some condiments, such as mustard - or whatever you fancy for your al fresco fare. Alternatively, you can make baguettes for a really quick and easy pit stop, if you want to be able to just grab a bite and continue on the slopes… And don't forget to pack in the vin (and cockscrew!) or wait until Après Ski.
The gesture of creating a simple lunch and making it super-special is ultimately who you are with and the spot you pick – and in the Alps, you are spoilt for choice!
Our final money saving tips would be to look for a great deal on pre-loved, second hand ski gear, by scouting online and on social media, and even other ski shops with last year's kit at discounted rates, including rentals.
Oh, and budget Après Ski, so that you can part-take at the end of each day, even just for one…. ready to take to the slopes again the next morning.