Montgenèvre in the Spring. With Spring, adventure comes!
The Hautes-Alpes certainly is unforgettable no matter the season, but Spring! Let's give voice to Spring - in Montgenèvre!
Spring in general is an uplifting season and a time to break out of hibernation and the bleakness of Winter. Aah… but in the Hautes Alpes! Surrounded by mountains, larch forests, countryside and meadows - it's another level!
At an elevated height of 1,860m – forming part of the French Cottian Alps, at the foot of the mighty Mont Chaberton, and at the peak of Col de Montgenèvre mountain pass – you will be spoilt by Mother Nature when it comes to stretching your legs and your lungs!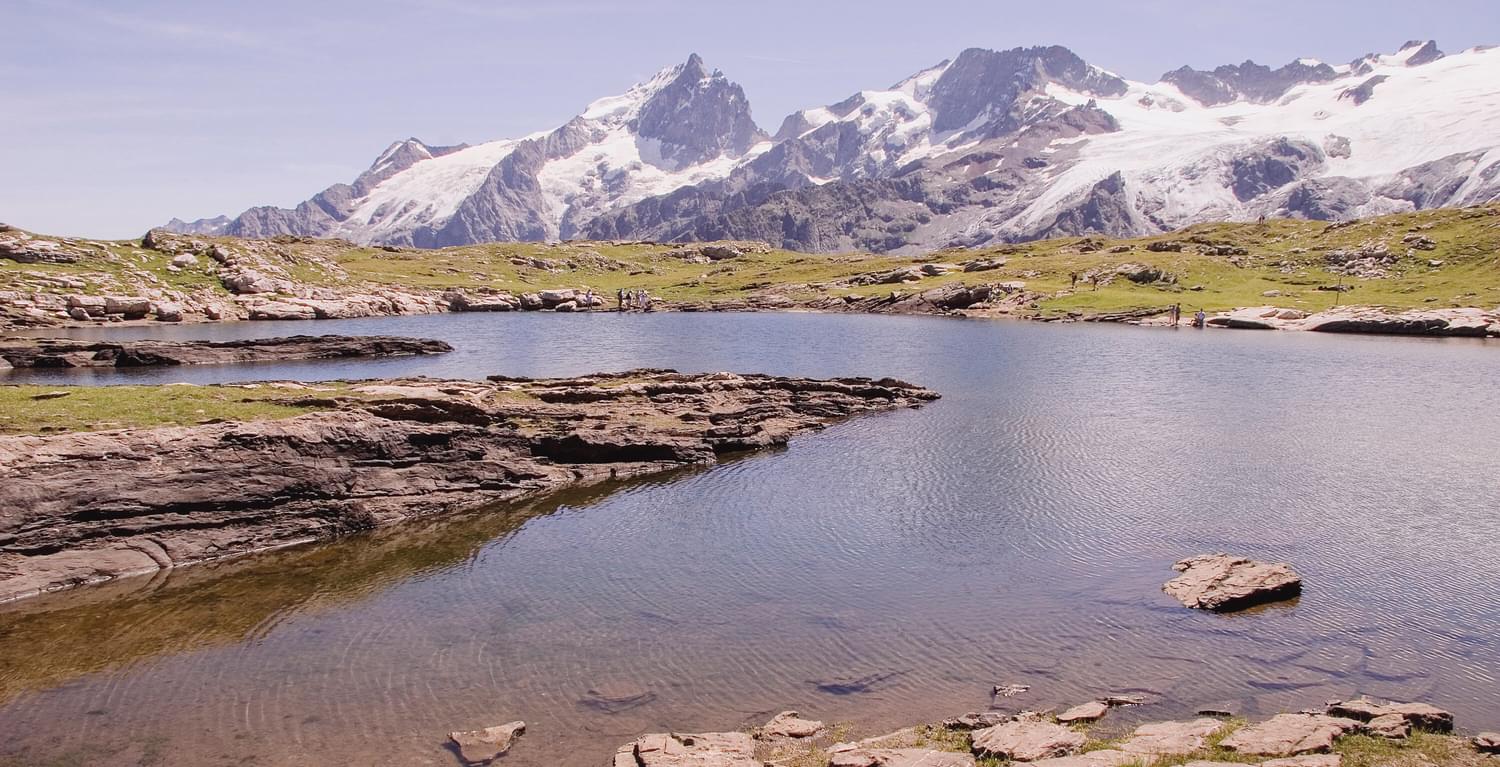 Alpine Holidays in Spring – the best of both worlds
Spring makes a slow, but sure, entrance in March. There is an overlap between ski season and Springtime officially starting, which in fact brings ideal ski days. These warmer ski days, along with fresh snow and bright blue skies and pure mountain air will leave you feeling giddy and breathless.
"No winter lasts forever; no spring skips its turn." ~ Hal Borland
April, an assured witness of Spring, ushers the rain of May, that will wash away the remains of the snow, bringing life to the lakes, rivers, streams and falls, with even more glorious days in June – just as the season turns again.
"How glorious a greeting the sun gives the mountains!" ~ John Muir
During this time, leading up to Summer, the busyness and pace start to fade like the snow. You truly will feel far from the madding crowd. If you don't feel disadvantaged by businesses taking a low season break (chair lifts too, are closed) you will be able to take full advantage of the expanse and the palpable feel in the air, causing you to feel energised, like the landscape - there's revival in the air and the natural world is rejuvenated, so follow suit!
"Spring is in the air." ~ Winston Churchill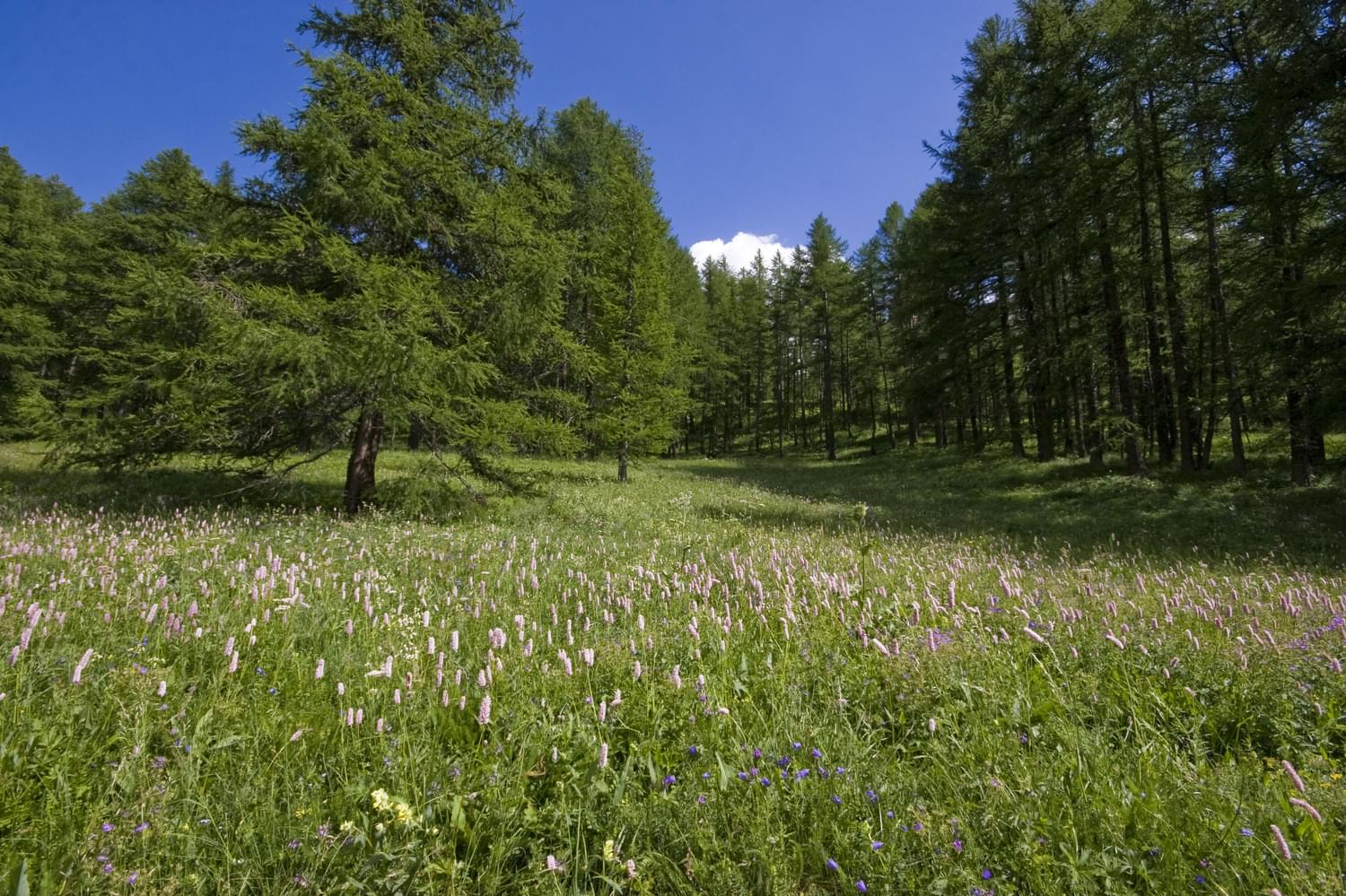 Alpine wildflowers and wildlife
The mountain flora and fauna begin to unfold and flourish even more in late Spring, with the feel of Summer approaching. Some of the first flowers to appear are the Spring Crocus, Crocus Vernus (the original wild crocus of the Alps) in violets and whites; the blue-purple Alpine Snowbell, Soldanella Alpina; and the Gentiana Acaulis, a deep true-blue, trumpet-like gentian flower.
With a rich biodiversity overall, there are many protected areas in the French Alps such as the National and Regional Parks, and Nature Reserves, Reserves Naturelle - like The UNESCO protected exceptional natural site Vallée de la Clarée, near Montgenèvre, making many flora protected, so tread lightly!
You may even spot some Alpine wildlife. Amongst others, Chamois (goat antelope) Marmot (large ground squirrel) and birds, great and small, and of course butterflies, all roam and take flight in the mountains!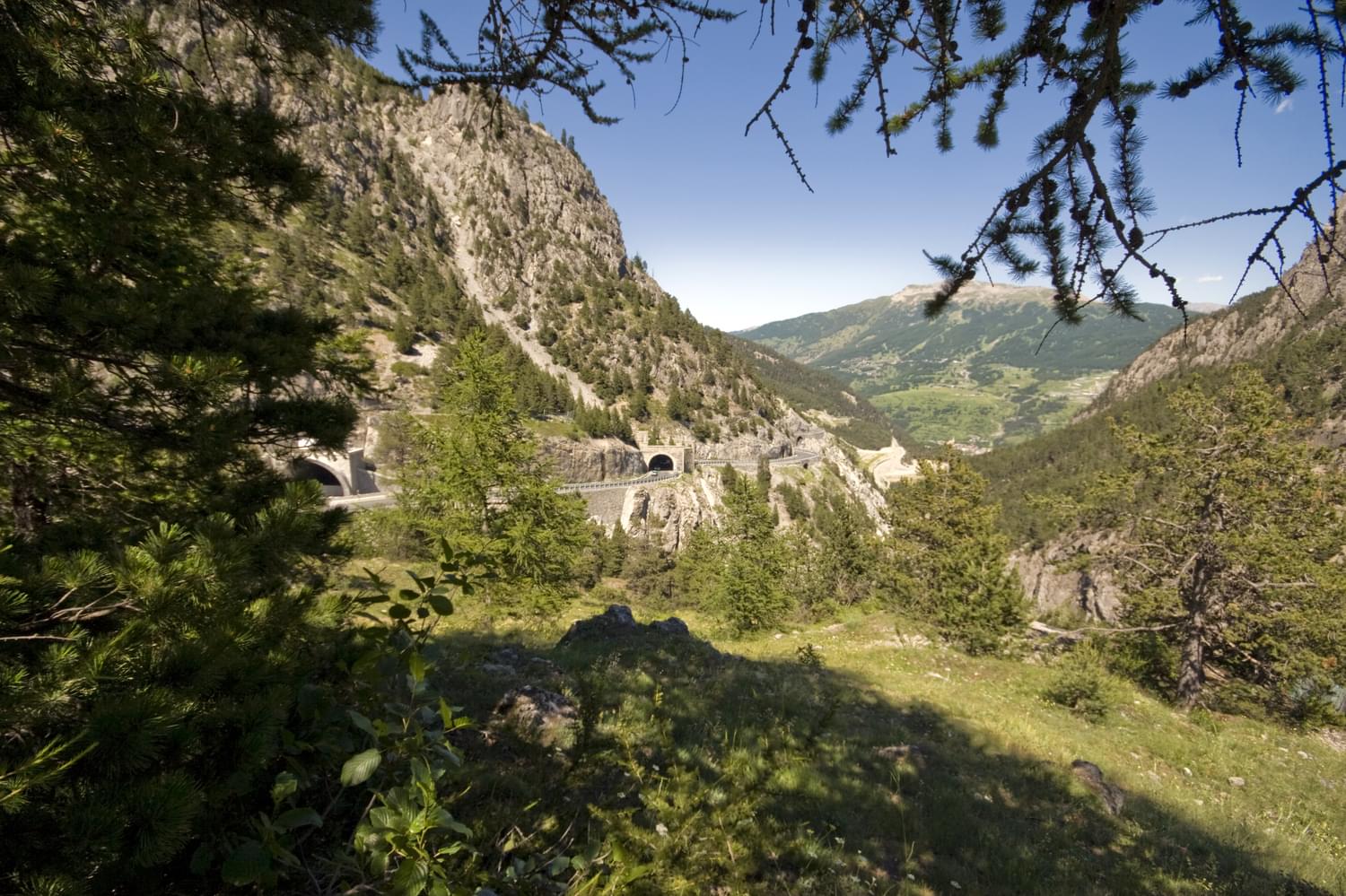 Pursuing the great outdoors
"When preparing to climb a mountain - pack a light heart." ~ Dan May
Activities, once there is no more snow, include walking, trekking and hiking, naturally. All that wide open space to embrace. Enjoy the scenery and terrain, and the sights and sounds as you go.
By bicycle – road cycling or mountain biking – including the bike park, an extensive area of track and routes with something for everyone and every level. Water sports include the rush of white water rafting and kayaking. Anyone for Golf? And not just on any golf course… Golf International de Montgenèvre, is the highest golf course, Hautes-Alpes. And if that doesn't give you a natural high, tobogganing on the Luge Monty Express monorail, will! Other thrilling adventures would entail mountaineering and canyoning for something different, inspiring and exhilarating!
"By discovering nature, you discover yourself." ~ Maxime Lagacé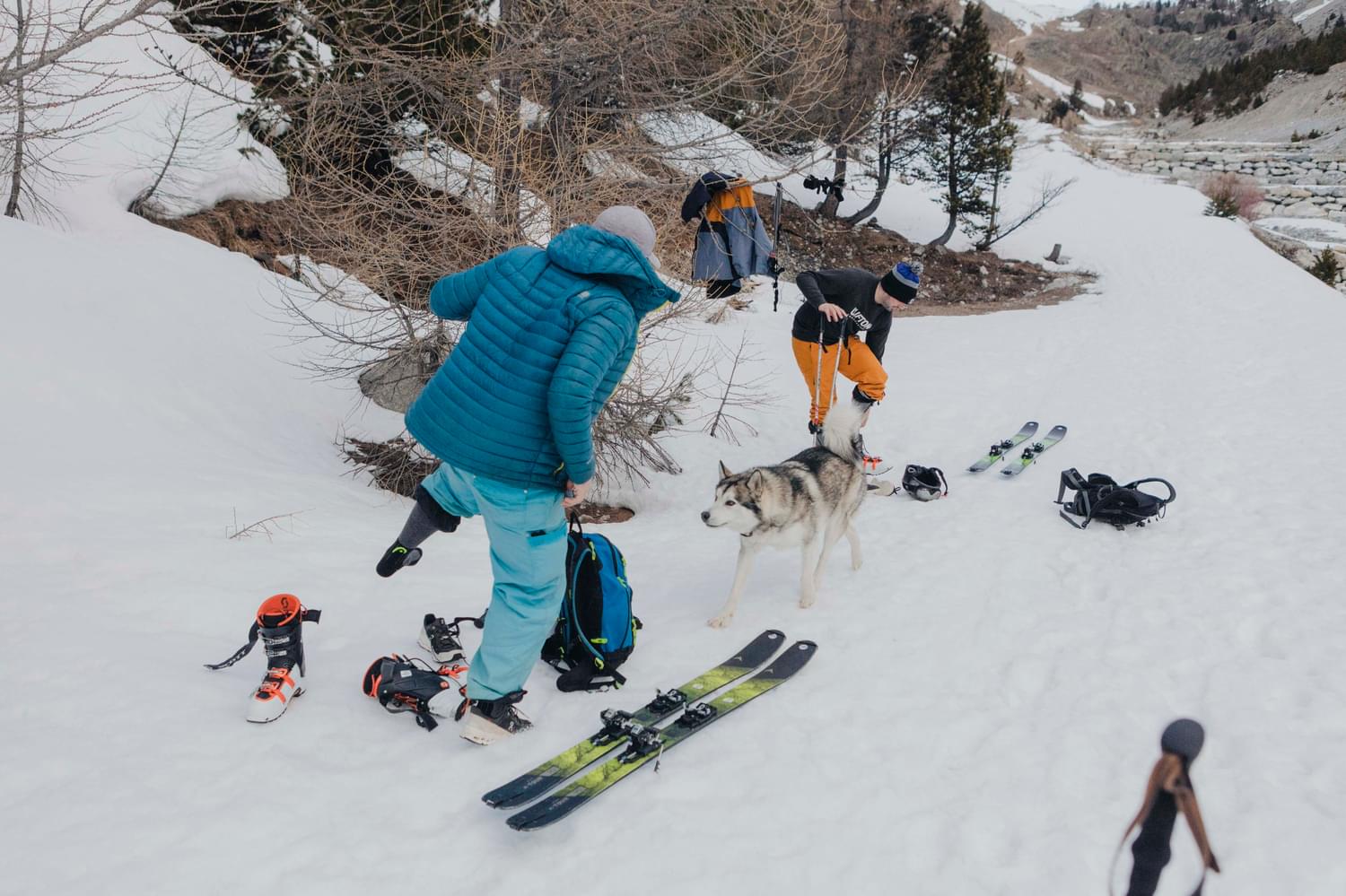 Let's not forget the local gastronomy! And Spring fare is no exception.
"How can anyone govern a nation that has two hundred and forty-six different varieties of cheese" !! These were the words of President, Charles de Gaulle, in 1962. And those varieties have immense diversity – an estimated 1,000 and 1,600 distinct types of French cheeses.
So you can be certain that there are specialty dishes that contain cheese!
Enjoy a leisurely lunch on a sunny terrace, perhaps after a morning of early Spring skiing or hiking or biking, later into the season.
Must try dishes - simply put but by no means ordinary:
Tartiflette (cheese, potatoes, onions); Raclette (melted cheese); Fondue (more cheese); Le Tourton des Alpes (fried fine dough, filled with mashed potatoes, local tomme cheese and onions). And for afters, le dessert, of course… Tarte des Alpes (sweet lattice pastry filled with jam) or Tarte Aux Pommes (apple tart). Irrésistable.
And we encourage you to enjoy the Italian influences with the benefit of close Italian towns or take a scenic drive to Briançon, when the locals are closed.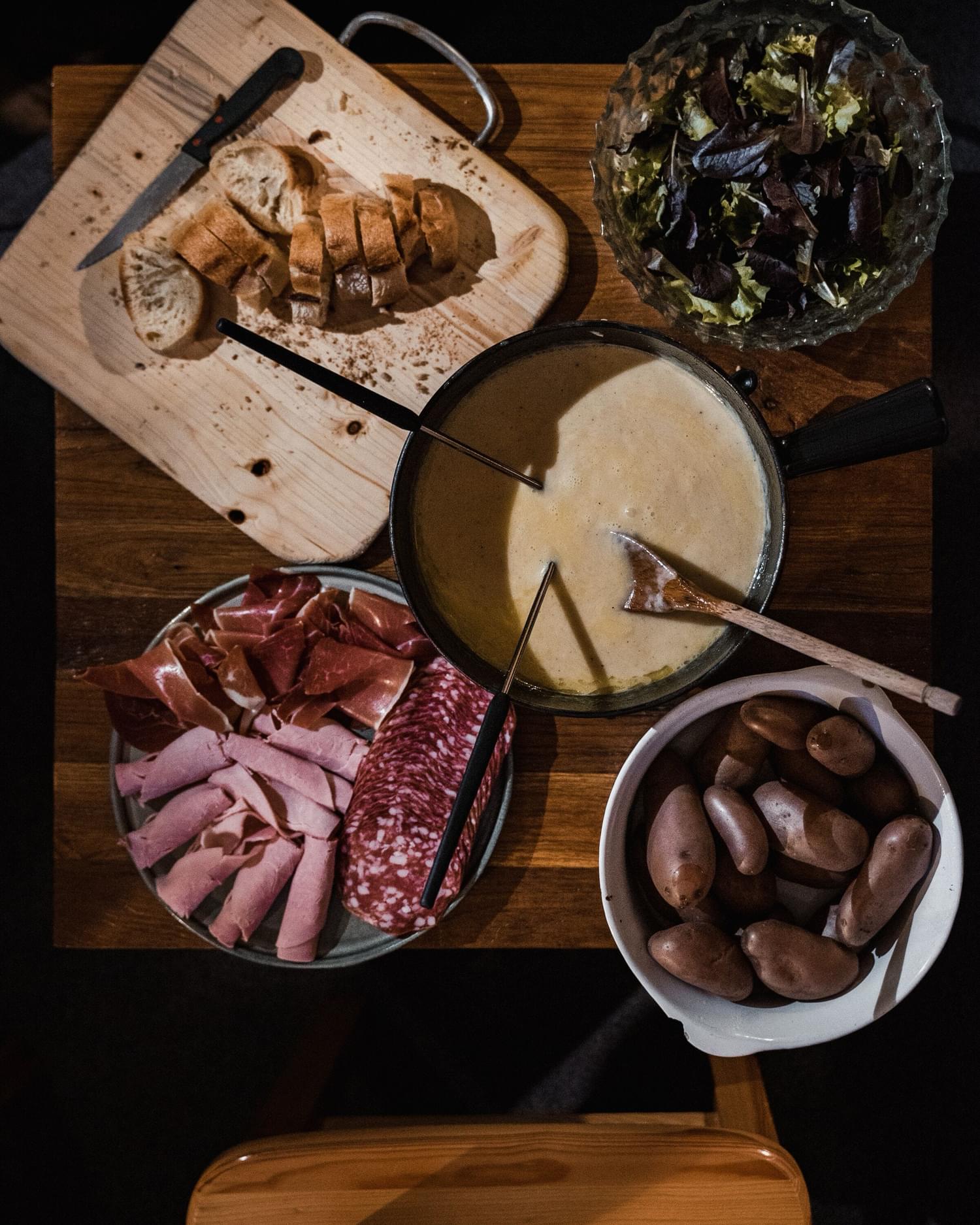 So, whatever you decide to eat, pursue or do in Montgenèvre in the Spring – GO MONGENÈVRE is here for you - throughout the year in fact. We love each season and hope to help you create an exceptional holiday in the Alps.
Home might be where the heart is, but you will certainly leave a part of your heart in the mountains of Montgenèvre!