High-Altitude Ice Rink in Montgenèvre
Tags: Ice Skating/ Ice/ Activities/
Ice Skating in Montgenèvre village and ski resort is a whole new level of cool.
The scene is set - picture-perfect - with mountains and mountains of snow all around. And what is really cool is that it is an open-air, natural patinoire, ice rink – a frozen body of water, ready to be glided across, whether it be for sheer skating fun, learning the skill, or for exercise and sports like Ice Hockey.
Monty's back-to-nature outdoors ice rink is situated on Route d'Italie on the front de neige, 'snow front' of the resort. Sitting at 1,860m altitude, you won't just get dizzy from attempting a spiral or twizzle on the ice! Just keep your balance and your gaze on the mountain peaks!!
Made purposefully and specifically for all to enjoy - locals and visitors alike – this recreational activity, ideal for the whole family, will no doubt add to the countless memories you will make while with us.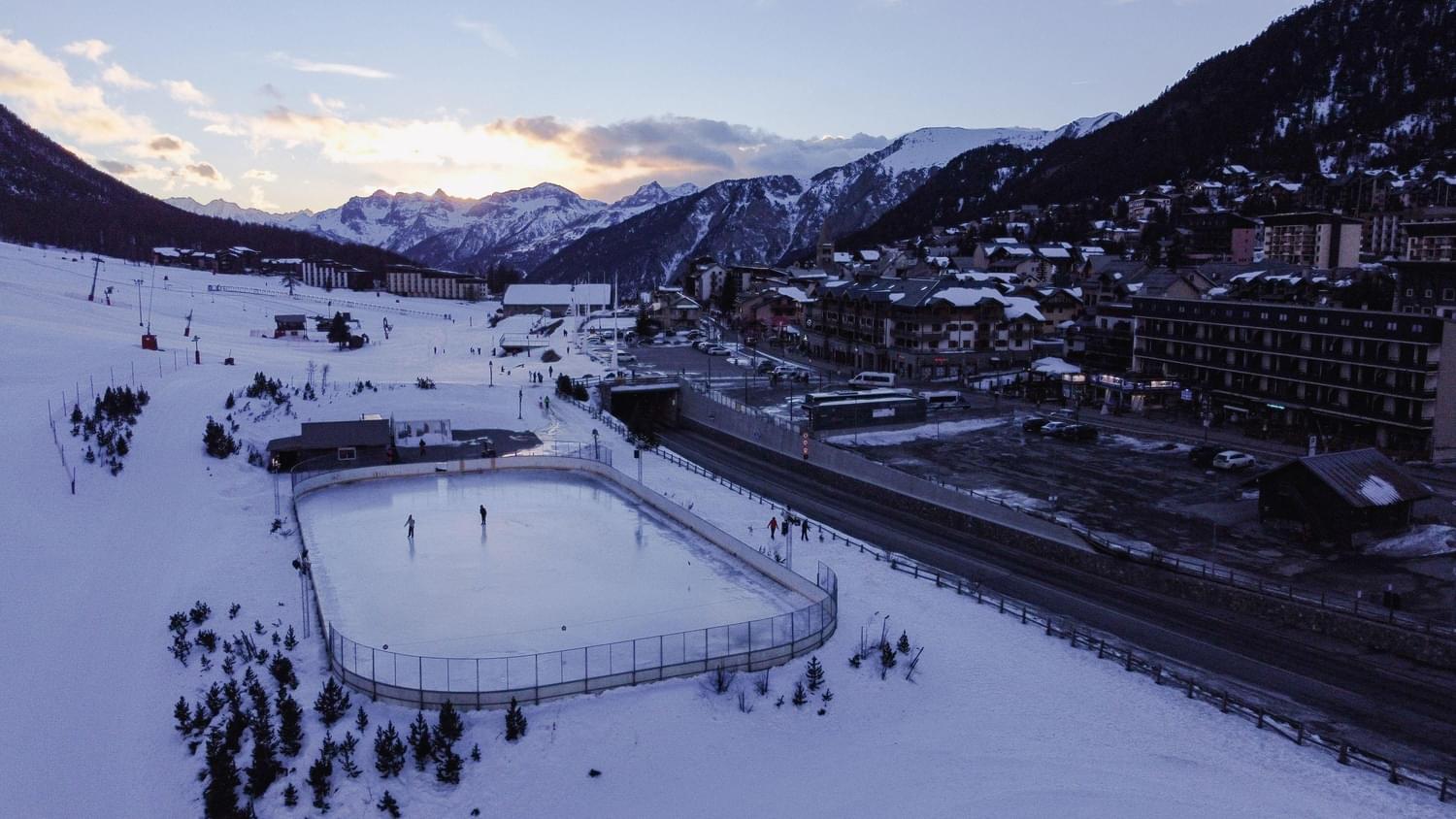 As a matter of course, the ice rink forms once Autumn has made way for the Winter weather and the freezing process takes over as temperatures drop, freezing thickly, ready for the skating season. The opportunity to patin à glace, ice skate, in Montgenèvre therefore falls within the winter months, naturally, from around mid-December to well into March. Opening months and times are subject to weather conditions during this period, with operating hours normally 09:00 to 18:00.
Montgenèvre offers the opportunity to take to the ice for some skating fun after dusk too. Nighttime skating, under the bright lights of the arena and the twinkling lights of the night sky. The occasion and the atmosphere are bound to be special, surrounded by the undeniable presence of the mighty Alps. An evening on ice is preferably by reservation, which we will gladly organise for you.
So, for a change of pace, and to shift your winter activities off the slopes, we recommend that you make a turn at the ice rink for some non-skiing action.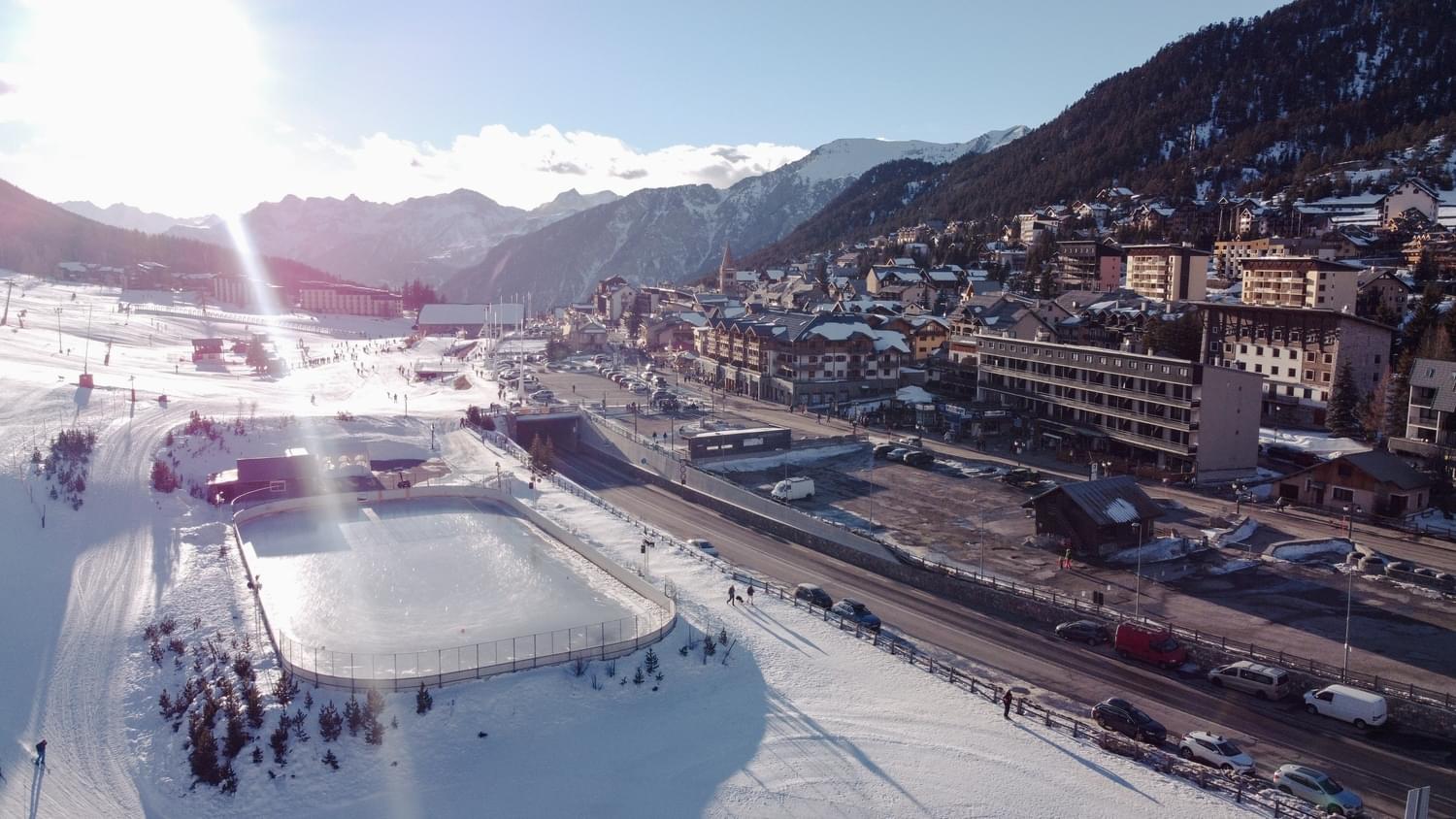 Ice skates are available to rent for both adults and children, so no one will feel left out in the cold. And don't forget to wear your winter woollies – definitely accessories such as hat, gloves and scarf. Comfortable trousers or leggings to give you the room to manoeuvre and the right socks are by all means recommended. If you are a novice, we even suggest a helmet - taking a tumble goes with the territory.
Thereafter, when you are satisfied with your skating abilities, we suggest a holiday Chocolat Chaud to follow, or Vin Chaud, warming mulled wine, by way of Après ski.
Whatever you hanker to do on your holiday, in and around Montgenèvre, we are here to help keep everyone happy! Pure Hautes-Alpes fun made possible with our knowledge and expertise, since 2006.
Photos by Jake Reeves