Time to head into the backcountry
Tags: Ski Touring/ off piste/ Local area/
Multi-day ski tour in the Hautes-Alpes

Ski touring and split-boarding are two of the most exhilarating and challenging winter sports, combining the thrills of skiing and snowboarding with the adventure of backcountry exploration. And what better way to experience these sports than by embarking on a multi-day adventure guided by Florian Schwey?
Florian is a certified ski instructor and a paramedic born in the alps with 20 years of experience, and he specialises in ski touring and split-boarding trips that take you to some of the most stunning and remote corners of the French & Italian Alps. I recently had the opportunity to join him on a multi-day adventure that took us to the Clarée valley and the Écrins national park, and it was an experience that I would never forget.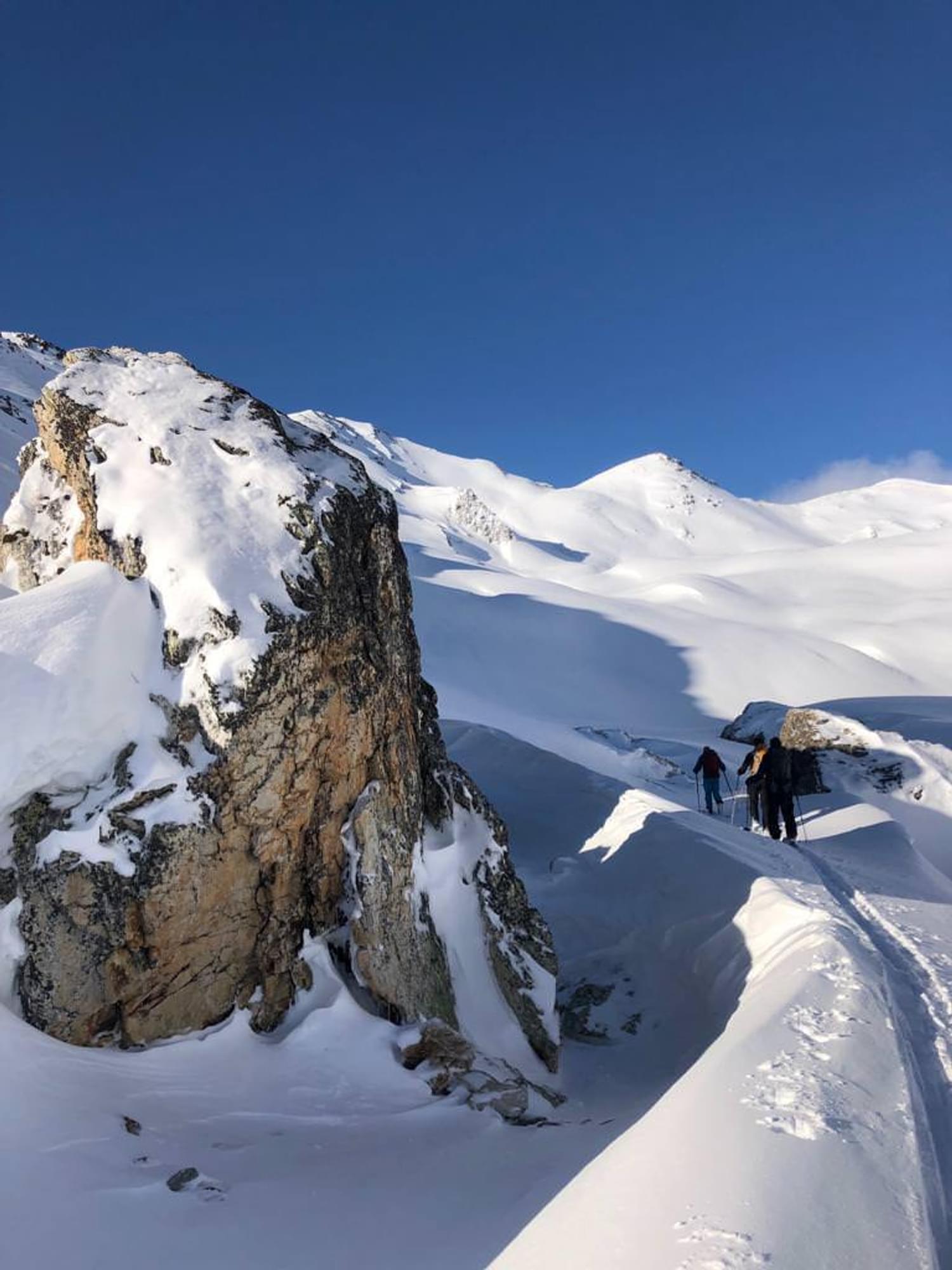 Our adventure began in Montgenèvre, a charming ski resort that is nestled in the heart of the French Alps. From there, we set out on a journey that would take us deep into the backcountry, where we would ski and split-board through some of the most breathtaking landscapes in Europe.
Our first stop was the Clarée valley, a pristine wilderness area that is renowned for its unspoiled beauty and and all the slopes for touring. Here, we spent several days exploring the valley's vast network of ski touring routes and split-boarding trails, taking in the stunning views of snow-capped peaks, frozen lakes, and dense larches forests.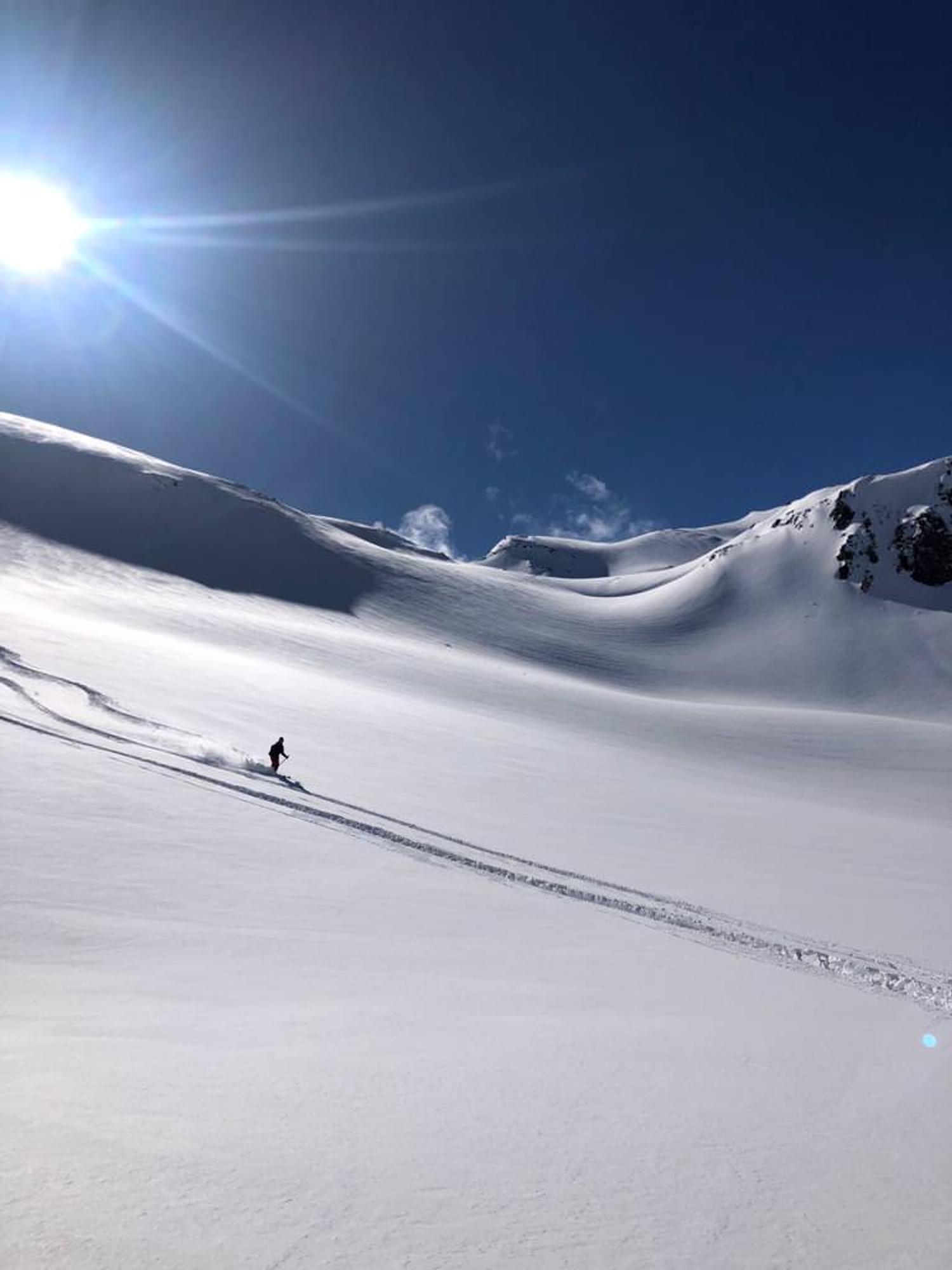 One of the highlights of our Clarée valley adventure was a ski tour to the summit of Mont Thabor, a majestic peak that stands at over 3,200 meters above sea level. The ascent was challenging but rewarding, as we were treated to panoramic views of the surrounding mountains and valleys. The descent was even more exhilarating, as we carved our way down through virgin snow and open bowls without difficulty.
After our time in the Clarée valley, we headed to the Écrins national park, a vast protected area that encompasses some of the highest and most spectacular peaks in the French Alps. Here, we spent several more days exploring the park's many ski touring and split-boarding routes, including a ski touring in le Lautaret Pass with a magnificent view on La Meije, one of the most iconic peaks in the Alps.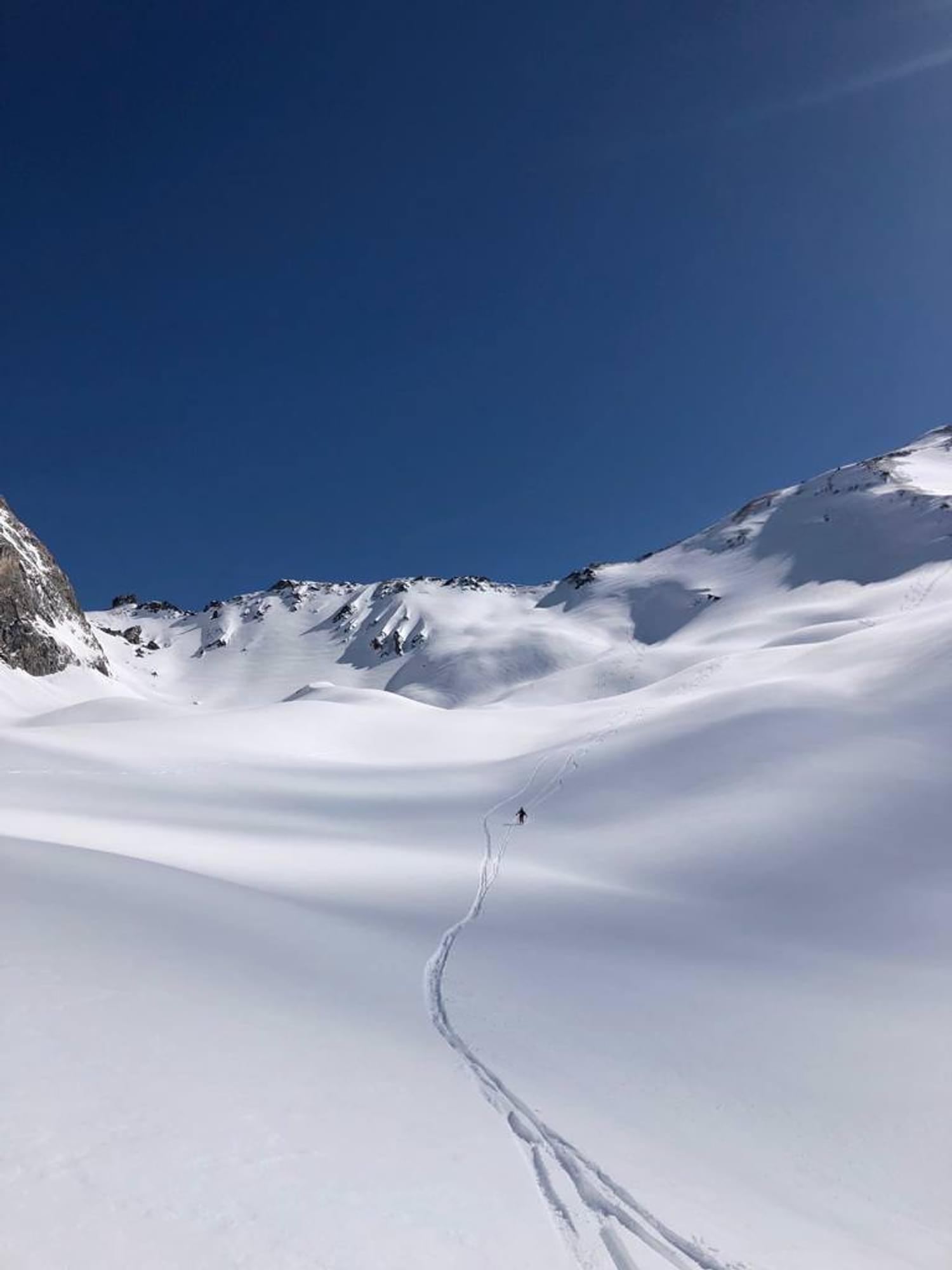 Throughout our journey, Florian was an invaluable guide and companion, sharing his vast knowledge of the mountains and providing expert guidance on everything from avalanche safety to equipment selection. He was also a great source of inspiration and motivation, pushing us to explore our limits and embrace the challenges of backcountry skiing and split boarding.
Overall, my multi-day adventure with Florian was an unforgettable experience that combined the thrill of skiing and snowboarding with the beauty and solitude of the backcountry. If you're looking for an adventure that will challenge you both physically and mentally, and take you to some of the most stunning and remote corners of the Alps, I highly recommend booking a ski touring or split-boarding trip with Florian. It's an experience that you'll never forget.