Time To Toboggan on The Luge Monty Express!
For the thrill of the ride!
Revel in pure enjoyment amid an authentic Alpine setting on an elevated, single rail sled ride, AKA the Luge Monty Express! Experience an exhilarating assault on every sense, that will leave you wanting more. You may hold back, the very first time, full of anticipation and some nerves, but once you have tried it, you'll be heading back up the mountain for another go at it. This time there will be no holding back as you embrace the sheer thrill of the ride and express your exuberant delight with a 'woo-hoooo!' or two.
Go solo
Whether you are turning 8 (or a minimum 1.25m tall) or 88 – this mountain coaster is to be enjoyed by everyone, one by one. Even little ones can enjoy the joy ride nestled safely between the legs of an adult – a rocket sled ride awaits!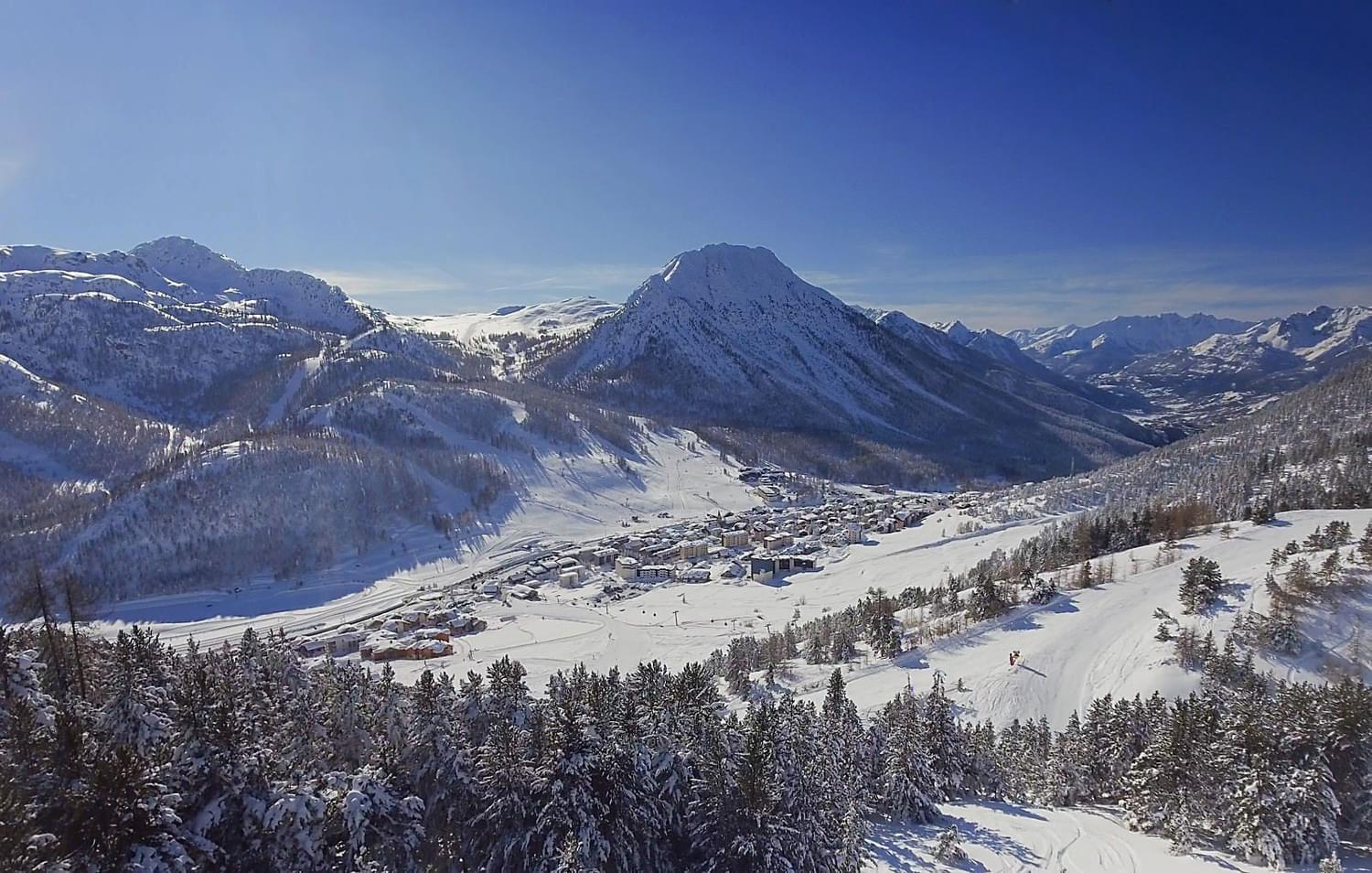 A decent descent
The top elevation at the start of the ride is 2,160m. That is a 300m vertical drop! The run itself is 1,400m long and lasts for three whole minutes – the longest in France. With a general speed of 30-40km/h, you will definitely hear the whooshing of the fresh air that passes you, through the larch forests. Hold on to your breath, a maximum speed of 60 km/h is known to be reached. Not bad for a monorail sled ride relying on force, gravity and friction for speed!
This action-packed attraction is accessible via Le Chalvet télécabine, which is situated in the village, 100m beyond the Janion Didier roundabout and Montgenèvre's Tourist Office, on Pl. de l'Obélisque. Buy your ticket to ride at the point of sale opposite where you will embark this cable car.
Immense amusement for almost all seasons
Unique to France and open for about nine months of the year, in Spring, Summer and Winter. It is certainly something unique to do, and especially special in winter - a change of pace perhaps, other than taking to the snow on skis, and, the run is lit for daring and dashing winter night descents.
It is worth noting, that even though the ride may be closed in Autumn - during the months of September through to November – you will not feel too hard done by, visiting Monty during this time, as there truly is a beautiful sight to behold. The 'Golden Valley' as it is famously known, where Montgenèvre lies, is decorated with unforgettable changing colours of the magnificent larch forests.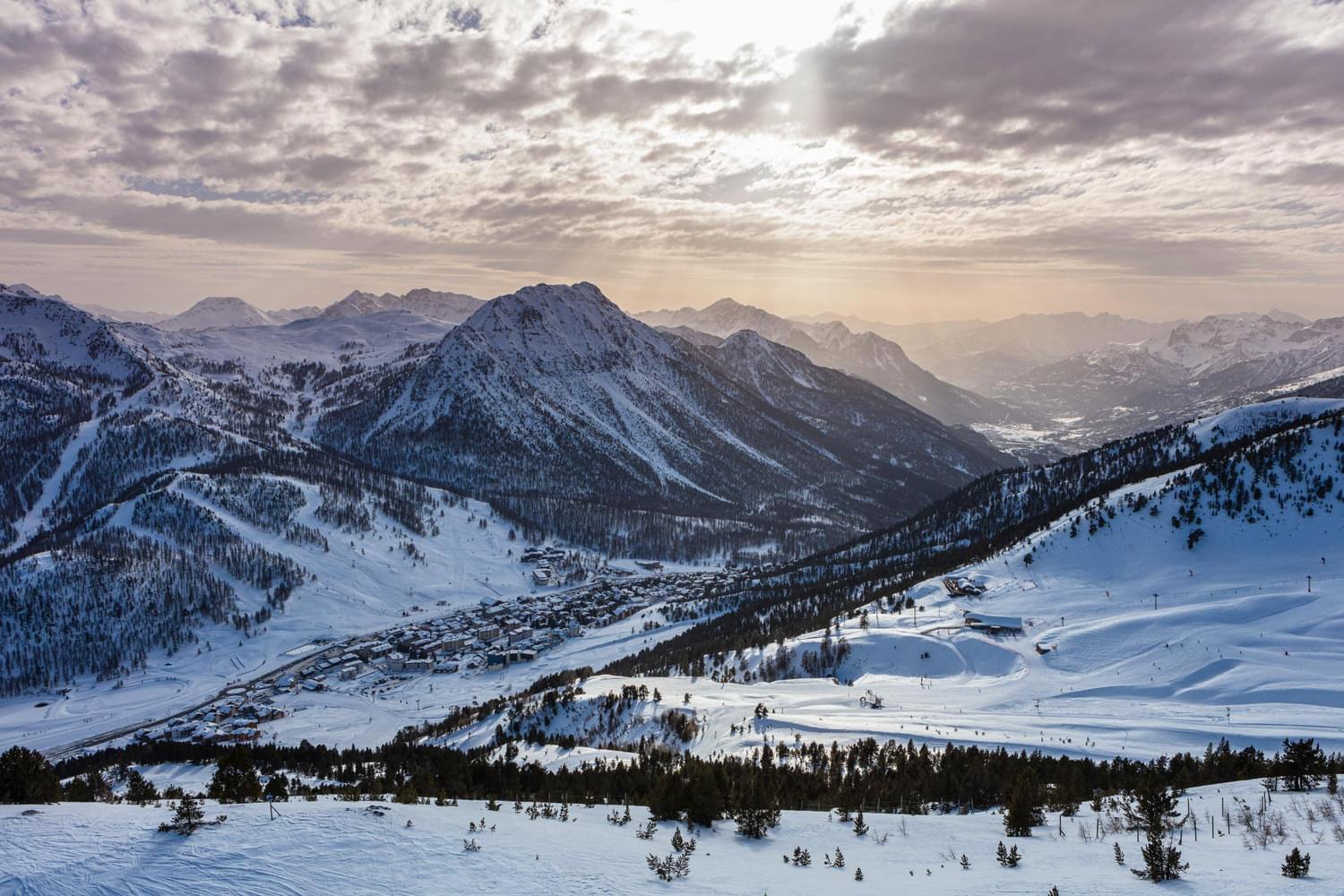 Expect the unexpected
This safe and self-controlled ride will drive you around bends! An experience like no other, including curving and leaning, at a steady pace - with notable fast sections to add to the excitement - and wooden bridges and tunnels too, to keep you on the edge of your seat.
Towards the end of the ride, don't forget to smile for the camera, or grin from ear to ear, naturally... this must-have memorabilia will remind you of your time on the Monty Express – not to be forgotten in a hurry.
The great thing about the Luge is that when it was constructed in 2010 there was no environmental impact during the implementation of the rail line and never any detriment to the surroundings when you take a ride. Just pure and absolute Alpine delight!
WATCH our video as a warm-up to your turn on the toboggan!