How high is Montgenevre?
05100 Montgenevre, Hautes-Alpes: Just How High?
At 1,860m altitude sits a village and ski resort of ancient origins and high and mighty proportions – that's magical Montgenèvre.
Take it from us - Go Montgenèvre - having been established here since 2006 as mountain holiday specialists, Montgenèvre is an extra special place.
In order to give the context of exactly how high Montgenèvre is, we need to pinpoint its whereabouts. Montgenevre is situated on the France–Italy border, next to Claviere, Italy, at the top of Col de Montgenevre, mountain pass, in the Hautes-Alpes Department. The village and ski resort forms part of the French Cottian Alps, in the Provence-Alpes Côte d'Azur region of South-East France. In a nutshell: Latitude 44.9308° N and Longitude 6.7221° E, to be exact.
Just how high, far and wide?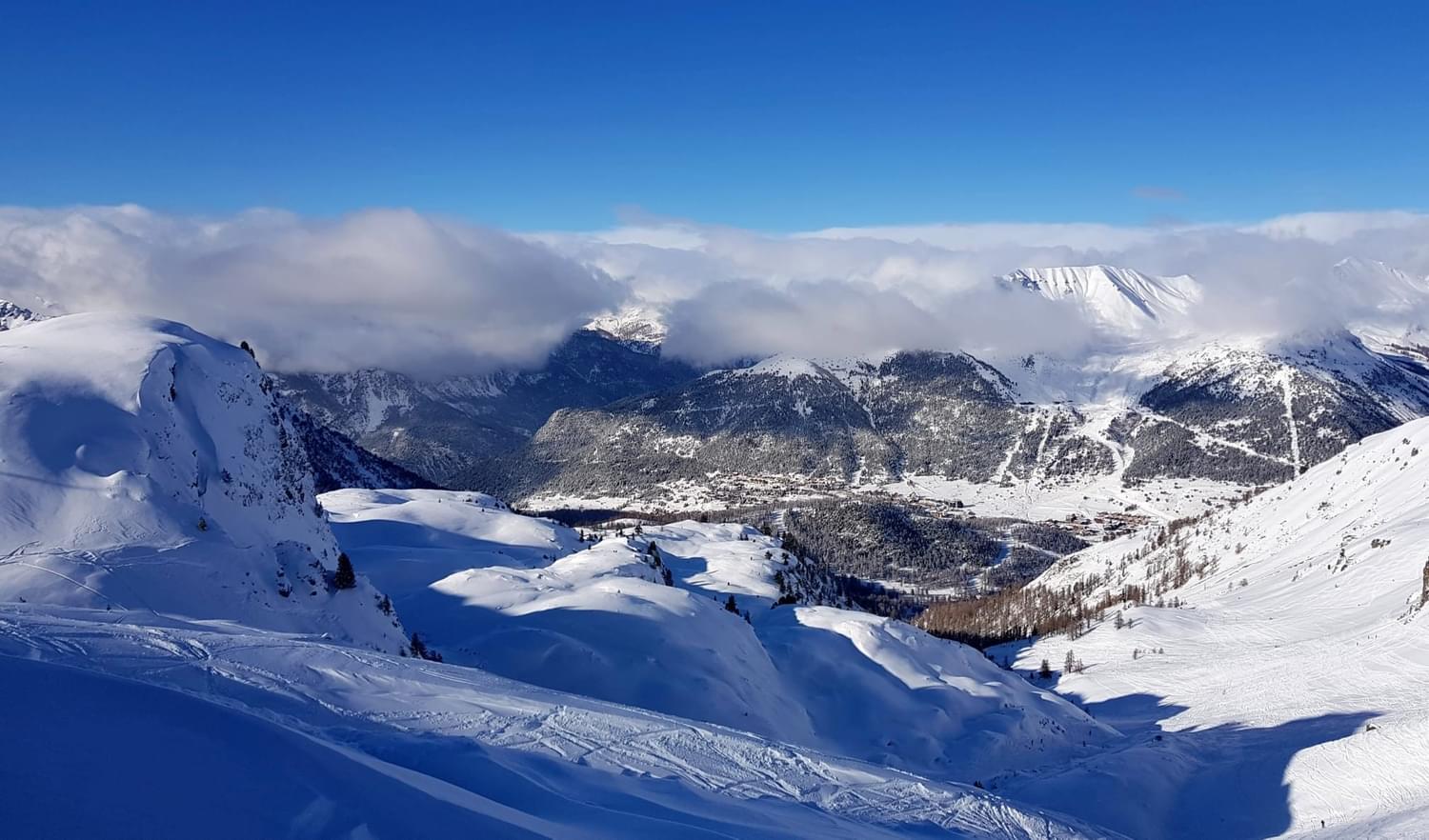 As mentioned, the village sits at 1,860m, above sea level, while the resort begins at 1,820m. A further height of up 2,630m is accessible, near the summit of the lofty mountain peak, Le Chalvet. Followed by heights, and magnificent sights, of 2,487m at Rocher de l'Aigle and 2,455m at the top of the Les Gondrans run.
With its ideal geographical location and unique orientation, Montgenèvre makes for a remarkable 'natural' site for one of the highest ski resorts in the French Alps. Top that with commendable snow record and snow cover, and a generous number of sunny days - 300 on average per annum. Basically, if the sun is not shining, it's snowing.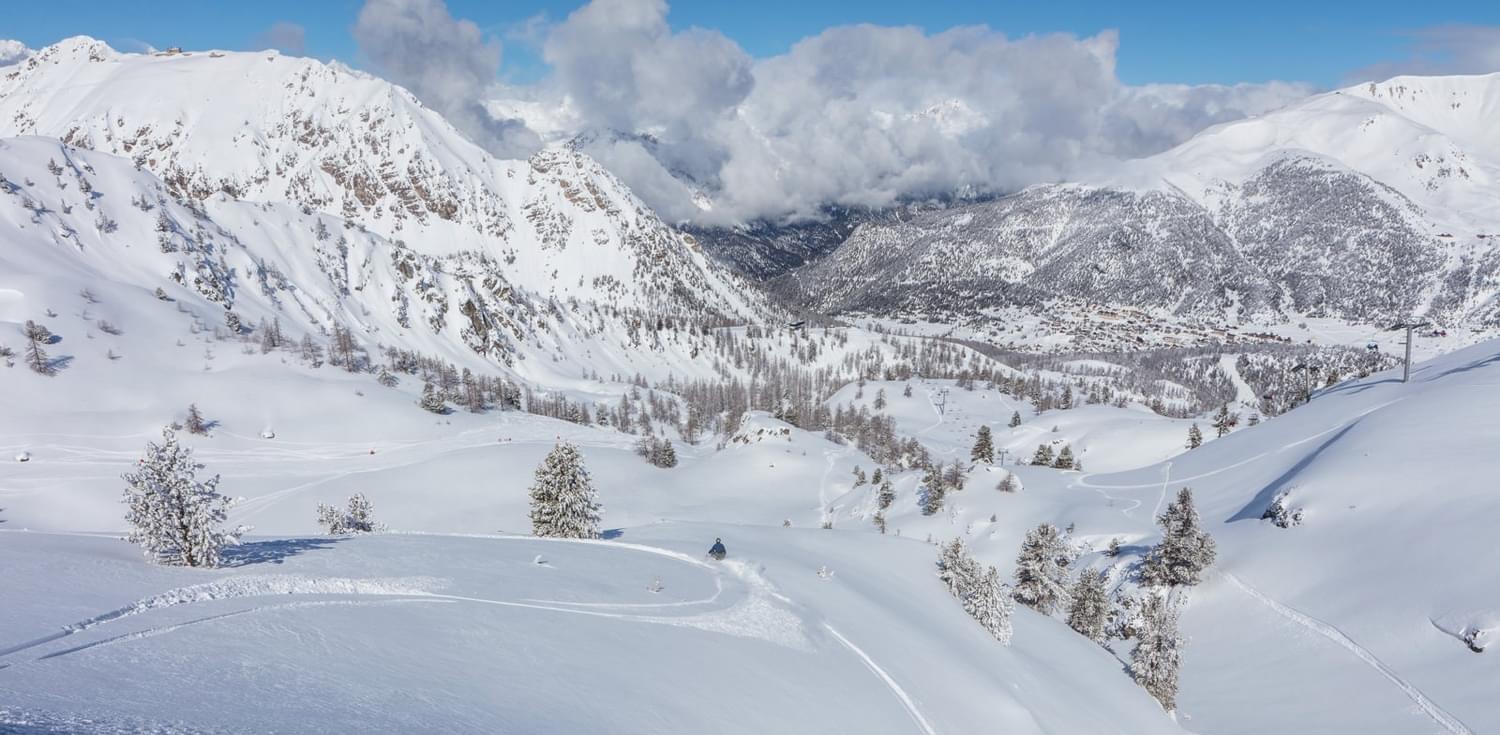 Montgenèvre is part of the district of Briançon and spans 40.07㎢, that is 15.47 sq. miles. The extent of the ski area covers 100km/110km of pure snowsure space in the form of 83/88 slopes and pistes. Couple this with the 400km of the neighbouring domain, Via Lattea, The Milky Way, and you are A for Away. Montgenèvre is known as the 'French Connection' as it is the only resort on the French side adjoining this incredible ski domain in Italy.
Montgenèvre: the first for ski jumping – Concours International de Ski
Documented as the first ski jumping hill in the French Alps, constructed specifically for the inaugural international ski jumping competition in 1907. With as many as 3,000 onlookers descending on this small ski station - to watch history in the making. The hill was 25m and the swiss champion Keller, displayed skills of 23m! The hill record is marked at 26m, which was achieved in 1930 by Hansen from Norway.
So… when in Montgenèvre, keep your eyes on dizzy heights but your skis on the snowy terra firma!
To help you orientate yourself, take a little time to peruse Montgenèvre's Ski Map and Resort/Village layout and we'll be seeing you on the slopes!
Go Montgenèvre is a family-run company on an elevated mission! To help people find adventure, fun and relaxation in the mountains together at 1,860m.