Is Montgenèvre SNOWSURE?
The answer to that question is FOR SURE!
With a starting altitude of 1,860m, Montgenèvre is one of the top snowsure resorts in the Alps, its called the Haute-Alpes (High Alps) for a reason.
With the accolade of being the oldest original ski resort in France, along with its prime position, it comes as no surprise that Montgenèvre has ample snow to ski on during its entire winter season.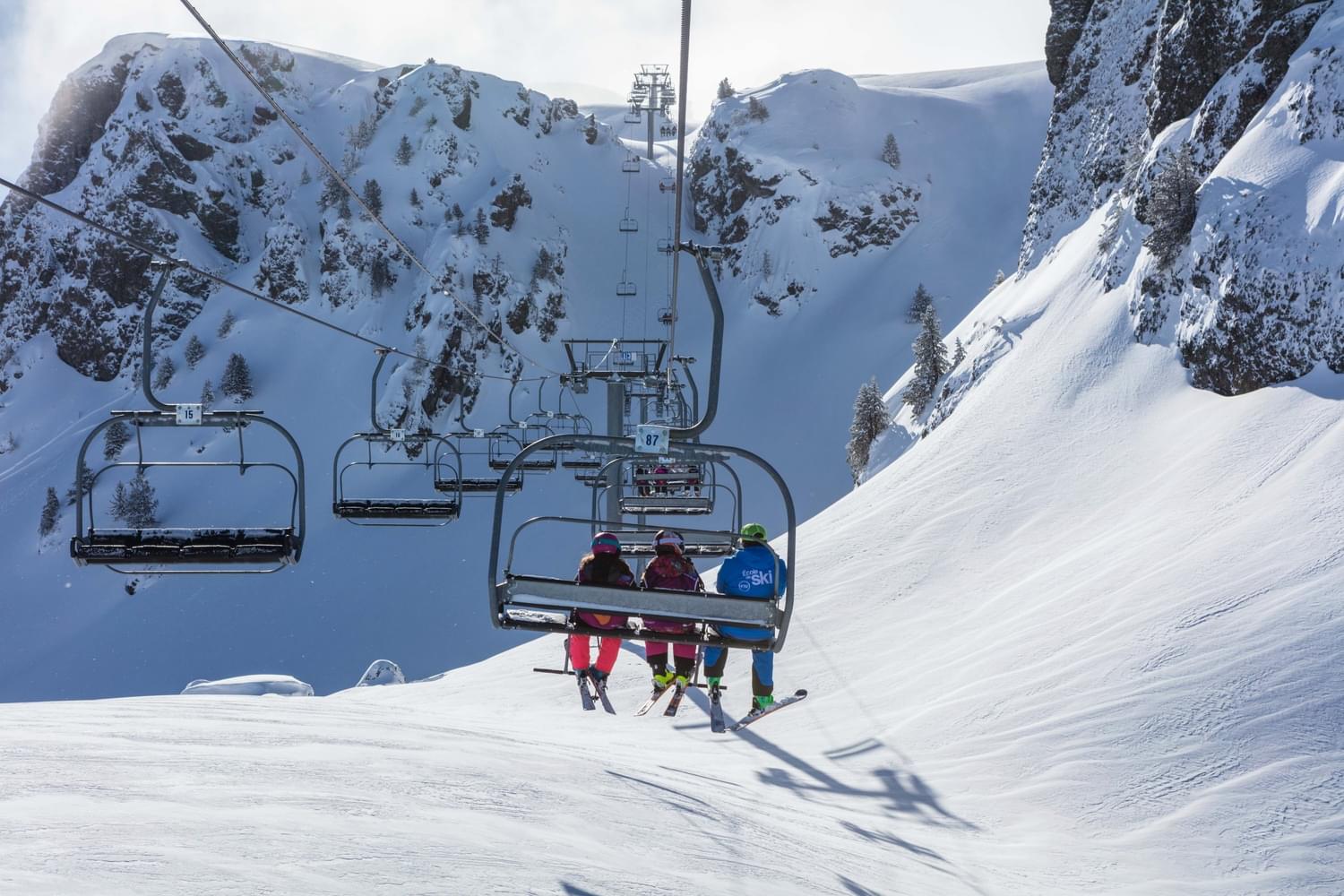 Guaranteed Snow
Factors like snowfall, snow retention and snow quality all play vital roles with regards to the conditions a skier encounters on the slopes. Montgenèvre's snow conditions are some of the best in the Alps, with a longer snow period and higher snowfall than any of its surrounding neighbours. For Montgenèvre, snow falls early and stays later.
Ski season starts around the end of November through to the end of April, making it a sound choice for an early-season start or a last minute late-season ski trip. Lond after the ski lifts close ski tourers and splitboarders enjoy May and Even June snow.
Montgenèvre is a natural born charmer, laying it on thick for all who visit. With plenty of great powder days and perfect pistes all season long AND 300 days of sunshine annually. The snow and the sun seem to understand each other at Montgenèvre's high altitude, which makes it an extra-special place for creating skiing memories.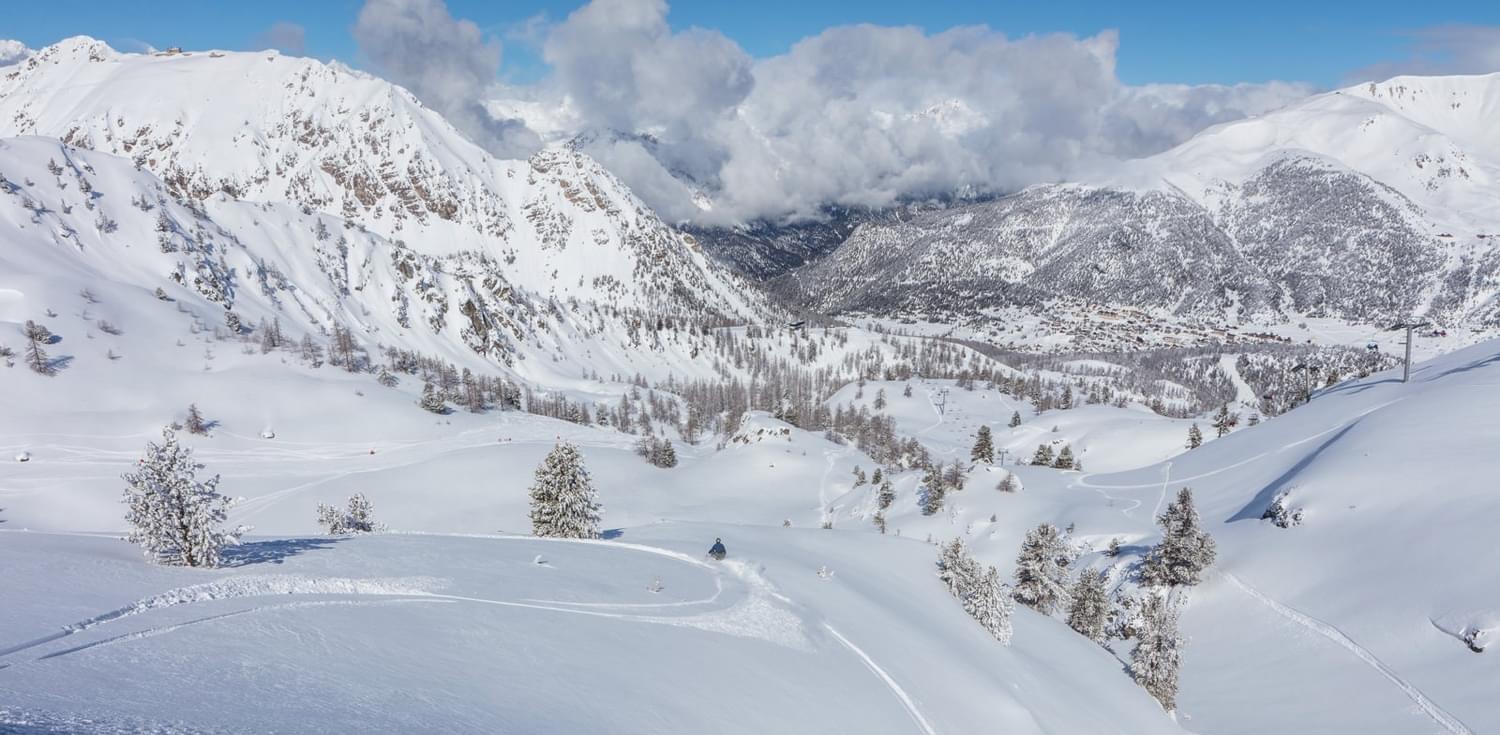 The Milky Way and the White Stuff
The traditional Alps village of Montgenèvre really is as pretty as a picture. Ideally situated on the French-Italian border, at the snowier end of the Via Lattea, Milky Way. Known as the 'French Connection', Montgenèvre is the only link to this vast skiing domain in Italy. The prime attraction being the unique opportunity of cross-border piste skiing - with over 400km of skiable pistes interlinking both the French and Italian sides. With a higher average snowfall, as the snow comes from both the Atlantic and the Mediterranean, Montgenèvre's good quality snow makes for decent skiing, especially in the Milky Way area.
Montgenèvre's ideal geographical location and orientation make it a remarkable 'natural' site for one of the highest ski resorts in the Alps. It's consistently good snow record has created the snow cover and snow depth that speaks for itself, especially as the plentiful north-facing slopes rise for a further 800m. This includes the well-known and sought-after ski areas of Montgenèvre - namely Les Gondrans and Le Rocher de l'Aigle, Eagle Rock - for best snow conditions and wholesome skiing on fresh powder.
"Skiing is the next best thing to having wings."
And not only do the more experienced skiers benefit from these pristine conditions. Montgenèvre's attractive all-round ski runs put it at the top of its game. Renowned for its extensive snowsure nursery area and wide and gentle green slopes for beginner skiers, these slopes hold their snow quality and quantity superbly.
As a family-friendly resort, all abilities and ages are very welcome to take to the slopes, which are groomed daily with much care and attention, assuring you of ample hours of skiing bliss and fun and adventure for everyone.
Our team knows all about ski holidays, talk to them today.