Nearest airport to Montgenèvre
Tags: Turin/ Airport/ Transfers/
The anticipation and excitement of sliding onto fresh powder and stretching your legs on French soil or rather, snow, is closer than you might think.
Being tucked away in the Haute-Alpes at 1,860m does not deter from the fact that Montgenèvre is easily accessible from the nearest airport in the region. Montgenèvre is practically situated just 1km away from the Italian borderline, which makes the nearest airport across the border in Turin, the capital city of Piedmont in Northern Italy.
Flights from London Gatwick to Turin, for example, take under 2 hours and prices range from about £60 return. You can look at flights to Turin for your next skiing holiday in Montgenèvre here.
By far the best way to get to Montgenèvre once you have touched down is by private transfer from the airport if you are not hiring a car. Taking public transport to get to Montgenèvre from Turin is not ideal as it requires a number of changes.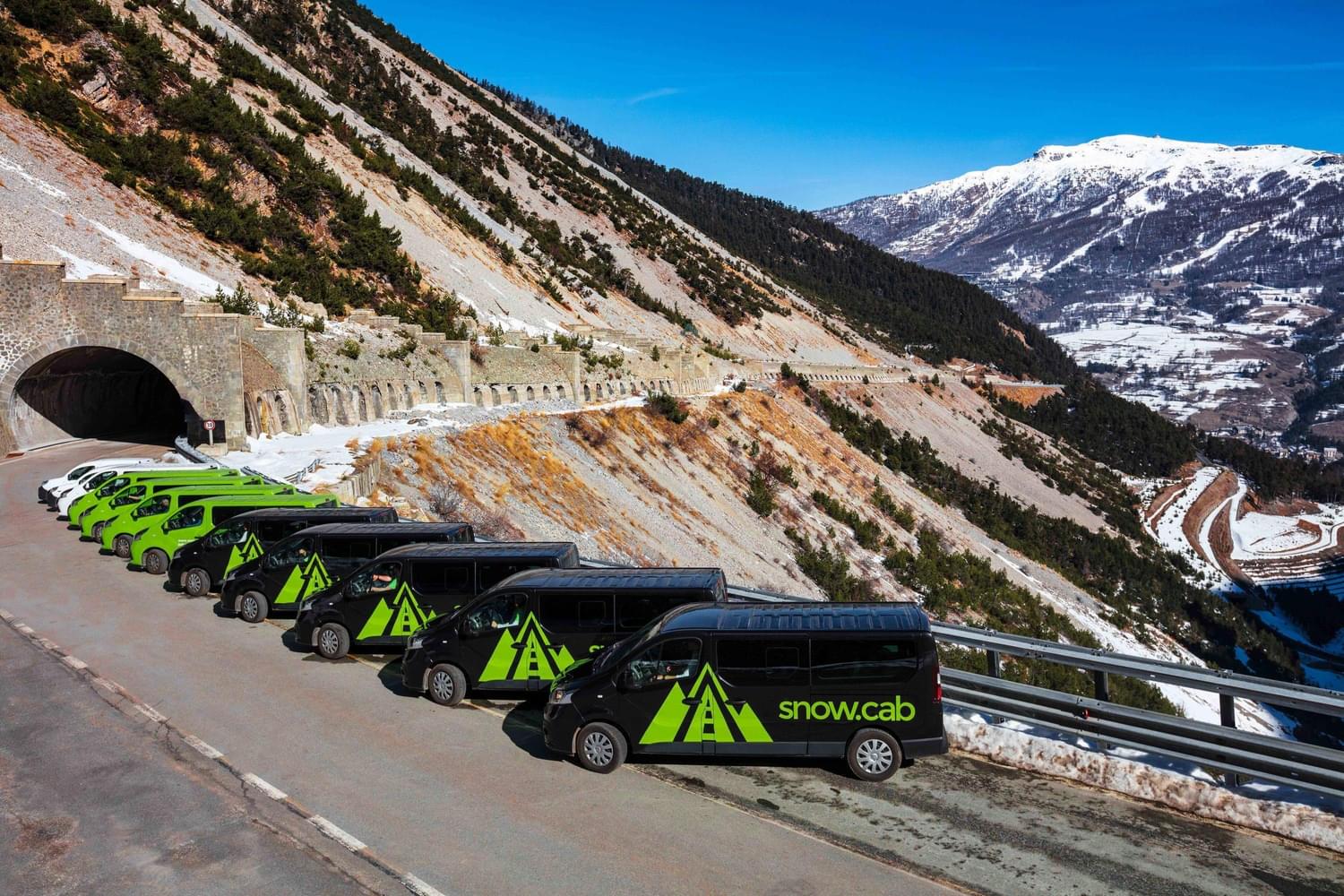 We recommend SNOW CAB for your safety and comfort when opting for a transfer from the airport. Snow Cab are fully licenced and based in Montgenèvre. From £22 per person (€23) for a one-way transfer, door to door, and stress-free, you will be chauffeured by an experienced English-speaking driver. With a fleet of 8-seater people carriers, you will be whisked away in no time. For bigger groups, larger vehicles/buses can be arranged for your convenience.
The journey from Turin airport will take you through 7 tunnels, 3 toll gates, and 1 border crossing. Take in the sights and scenes through parts of Italy before reaching your ski holiday destination just across the border into France. The bliss of wide-open spaces and perfect pistes, the sunshine and crisp mountain air, await your arrival.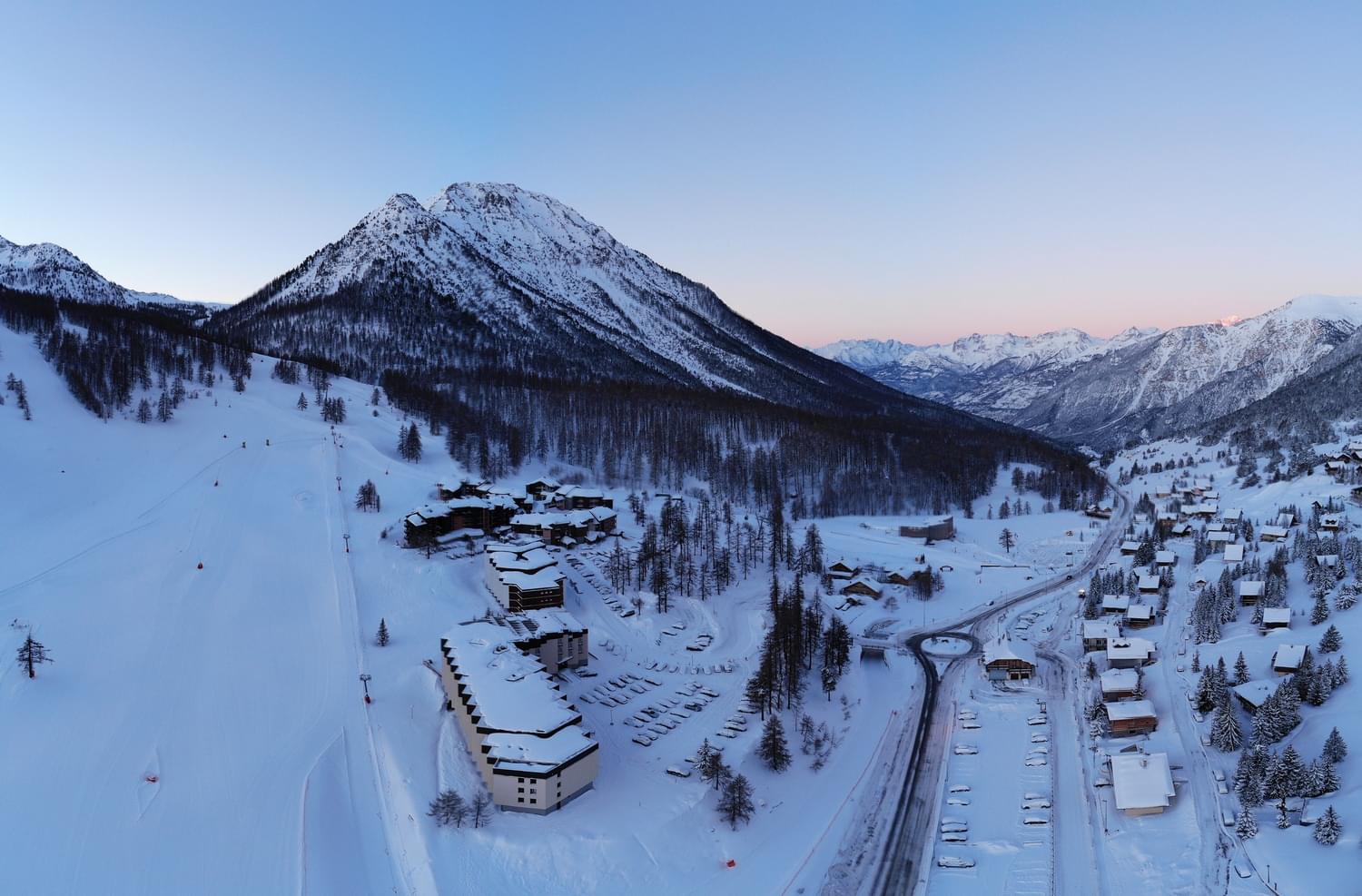 A note regarding the toll charges: the tolls will cost you around €36 in total each way. If you want to miss the tolls and take the alternative route, the journey will take 2 hours - with tolls it's around 1h200min.
Turin, although the nearest airport in this Alps area, it is not the only option, en route to Montgenèvre. If you plan to jet into an airport on the French side, these are the ones to consider as part of your journey to Montgenèvre:
Chambéry(-Savoie) Airport which is approximately 157km away; Lyon(–Saint Exupéry) Airport,
approximately 230km away and Grenoble (Alpes–Isère) Airport, approximately 170km away from Montgenèvre.
Again, Snow Cab will transfer you from the airport straight to the door of your accommodation in Montgenèvre, offering a truly quality service, which has been their mission since 2008.
Ready to take to the slopes of Montgenèvre and The Milky Way?
Start planning your bespoke mountain holiday with the help of GO MONTGENÈVRE, a family-run agency specialising in chalets and apartments since 2006. Go Montgenèvre will also arrange other aspects of your skiing holiday such as transfers, food, equipment hire, ski passes and lessons. It really is the best way to book adventure, fun and relaxation with friends and family, in the heart of the French Alps. C'est simple comme bonjour!
Contact the team now.