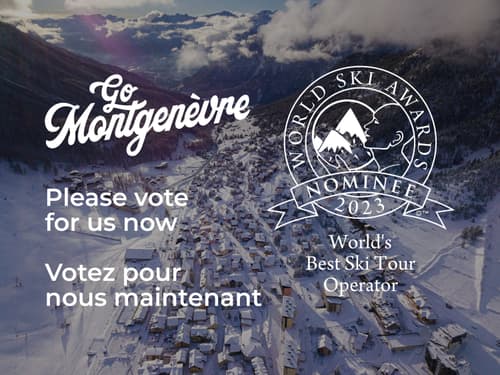 Owners
Go Montgenevre your trusted partner for maximising the rental potential of your chalet or apartment in Montgenevre. Our dedicated team of experts is here to ensure your property stands out and delivers exceptional care of your property. We offer the most comprehensive service in the resort with all the services being carried out by our own staff. We live here all year round, so we're always available.

Why choose us as your rental partner?
Highest Yield
Our goal is to maximise your income. With a dedicated reservations team fluent in English, Italian, and French, we secure the highest bookings yield in the resort. Our strategic pricing strategy ensures optimal occupancy and therefore income.
Standing Out
We offer exclusive property listings focused solely on Montgenevre. Unlike the large multinational websites where properties can get lost, we make your property shine. Our in-house professional photographer captures the essence of your property, attracting discerning guests. Expect full or near full winter season occupancy, other low-season bookings and twice-seasonal owner payments.
All Year Round
Our year-round presence in Montgenevre has established us as a trusted and reputable business. We go above and beyond to provide exceptional holidays for our customers while delivering unparalleled service and value for our owners. With bookings available during the summer and off-peak seasons, your rental opportunities are not limited.
Dedicated Cleaning
Trust our meticulous cleaning teams who maintain the highest standards in resort cleaning. We don't outsource to third parties, ensuring direct oversight and quality control. Our concierge services ensure a warm welcome for guests and impeccable care throughout their stay.
Property Care
We prioritise the care of your property. Our comprehensive contracts cover maintenance, including the replacement of broken items and access to skilled local tradesmen for upgrades or changes. Rely on our expertise to guide you on priority upgrades, interior design, and guest preferences.
Our Customers
Our extensive client base comprises families who adore Montgenevre and deeply respect properties. Through our diligent guest selection process, we attract guests who fall in love with their accommodations and become repeat visitors. Experience a remarkable client return rate of over 70% year after year.
Please contact Ben & Dee Hodson if you are interested in renting your property through Go Montgenèvre.

Either via the form below or direct to; [email protected] +33 (0)6 88 35 84 73
Partner with Go Montgenevre today and unlock the full potential of your chalet or apartment. Join our successful community of owners and benefit from our expertise, reputation, and commitment to excellence.